VEGAN SUIMONO WITH ROOT VEG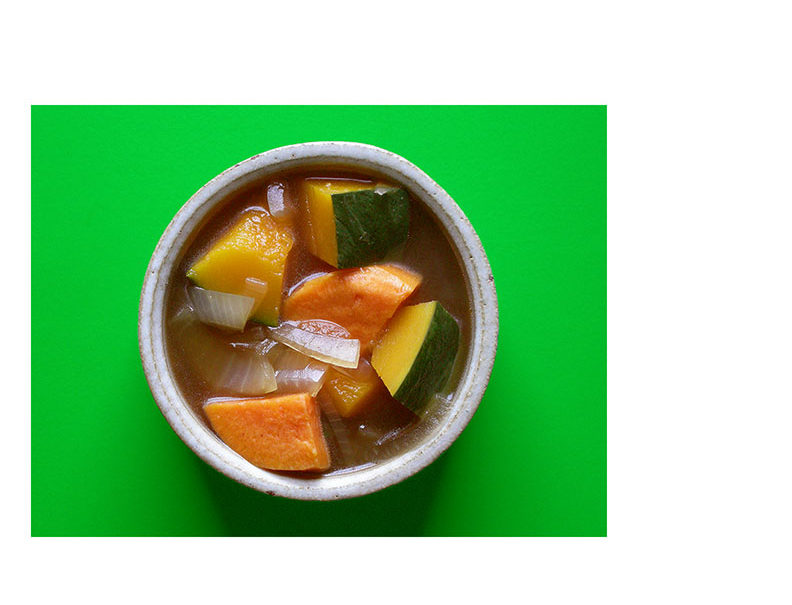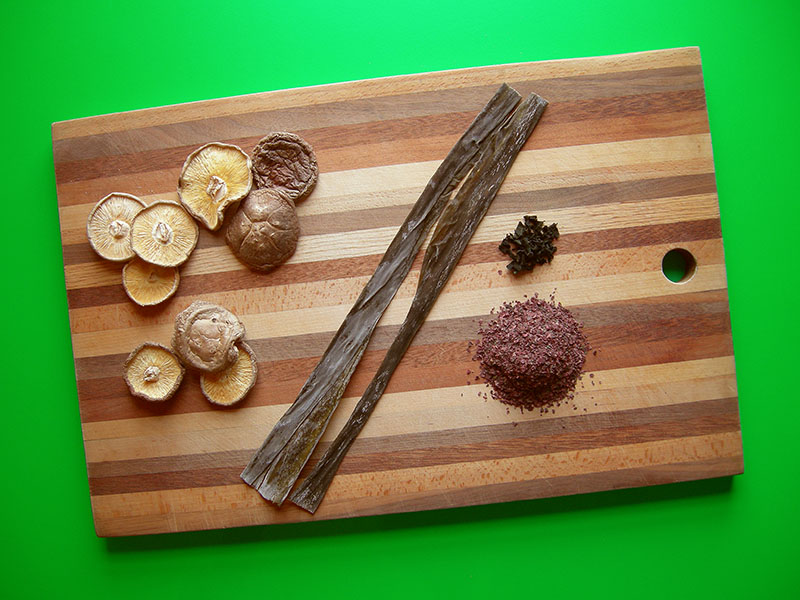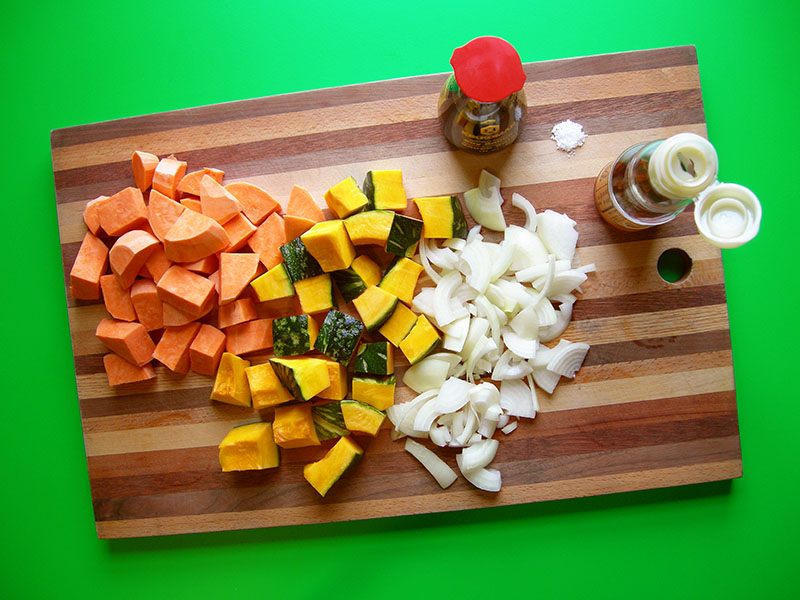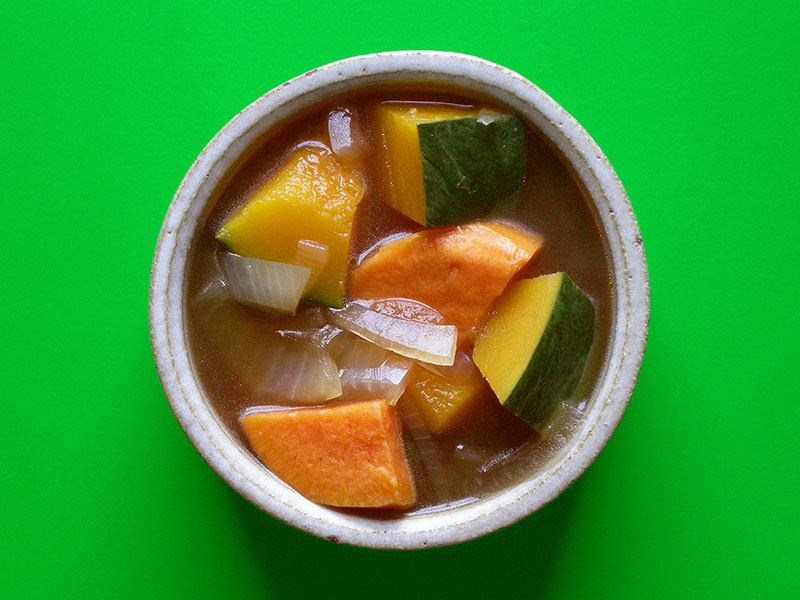 WE HAVE REALLY PACKED THIS BOWL SO THAT YOU CAN SEE WHAT'S IN THE SOUP BUT WE USUALLY SERVE IT AS  'A-FEW-GUYS-FLOATING-IN-A-CLEAR-BROTH' KIND OF SOUP! EITHER WAY WORKS OUT GREAT!
Print
VEGAN DASHI
EVK's vegan dashi with shiitakes and 3 kinds of sea veg!
Ingredients
8 cups of water
2 sheets of kombu
9 dry shiitakes
2 tbsp chopped dry dulse
1 tsp dry wakame
Instructions
Rinse excess salt off kombu under the tap.
Set a deep pot of water on high heat.
Add kombu, shiitakes, dulse and wakame.
Bring almost to a boil, then reduce heat to low and simmer for as long as possible; all day is awesome, but 20 mins will do if you're hungry now!
Filter with a fine mesh so that your broth is completely clear.
Print
VEGAN SUIMONO WITH ROOT VEG
EVK's vegan dashi-based hearty root veg soup with onions, orange sweet potatoes and kabocha squash!
Ingredients
1 medium-sized white or yellow onion
1/2 a kabocha squash
1 tsp salt, plus more to taste
1 tbsp Kikkoman soy sauce, plus more to taste (we like it salty so we use mostly reduced-sodium soy sauce and finish at the end with a little regular soy sauce to try and keep the sodium down a little!)
1 tsp sesame oil, plus more to taste
Instructions
Quarter, peel and slice your onion.
Peel your sweet potato and chop it into bite-sized chunks. You can leave the peel if you like.
Cut kabocha squash in half, use half today and keep half for later. Remove the seeds from today's half and chop it into bite-sized chunks. You can keep the peel or remove it if you like.
Bring your dashi to a near-boil in a deep pot and add the onions.
Reduce heat and simmer.
When the onions start to become translucent, add your sweet potato and squash chunks.
Cook until the chunks are pleasant to bite through but not too soft!
Add salt, soy sauce and sesame oil to taste. We usually make ours quite soy-saucy and reasonably sesame-oily by adding a little at a time and tasting regularly. Use sesame oil with care- a few drops adds a lot of flavour and aroma!