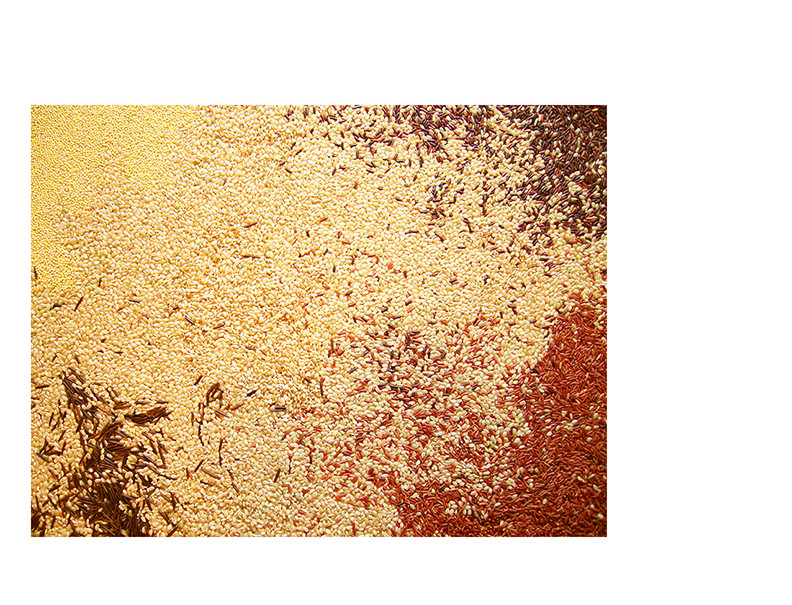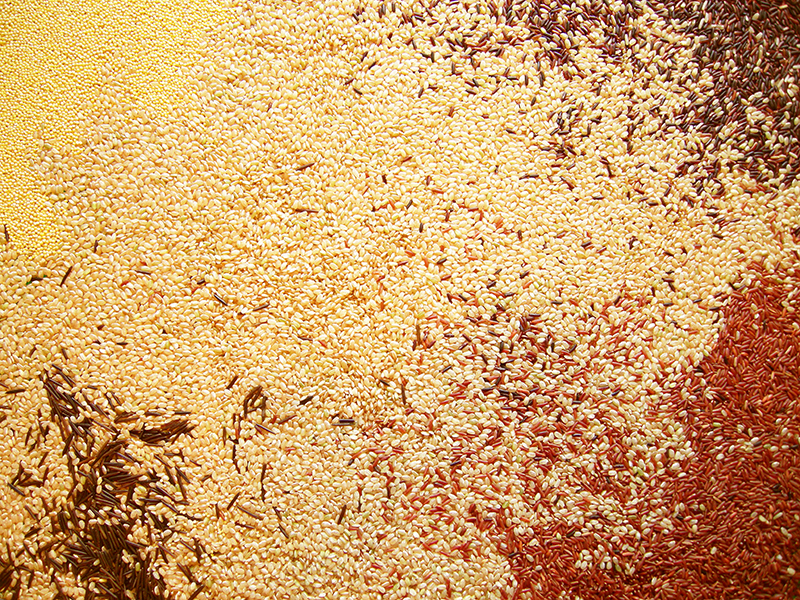 Clockwise from top left: millet, short grain brown rice, black jasmine rice, Thai red jasmine rice and Canadian wild rice. We don't recommend adding quinoa to this mix because it cooks way faster than these hearty grains, it's much better suited to a white rice mix!
SHORT GRAIN BROWN RICE IS OUR STAPLE CARB HERE AT EVK! MIXING IT UP WITH MILLET AND OTHER VARIETIES OF HEARTY RICE (SO EVERYBODY COOKS IN ABOUT THE SAME TIME) KEEPS IT DYNAMIC, NUTRITIOUS, COLOURFUL AND TASTY!
WE MIXED 10kg OF SHORT GRAIN BROWN RICE WITH 2kg OF THAI RED JASMINE RICE, 1kg OF BLACK JASMINE RICE, 1kg OF MILLET (WATCH FOR SMALL STONES!) AND 500g OF WILD BLACK RICE (EXPENSIVE, BUT TASTY!) TO MAKE A FEW MONTHS SUPPLY THAT'S DIFFERENT EVERY TIME!
Print
BROWN RICE MIX
EVK's staple carb: brown rice in a fun flavourful and colourful mix!
Ingredients
short grain brown rice
Thai red jasmine rice
black jasmine rice
millet
wild black rice
Instructions
Combine your grains in a wide-bottom pot.
Rinse thoroughly.
Add clean water to about 1/2 an inch above your rice.
Add a good dash of salt and bring to a boil with the lid on.
Reduce heat to low and simmer for 40 minutes.
Stir with a fork to separate grains, and re-cover to keep hot for a few minutes before serving.