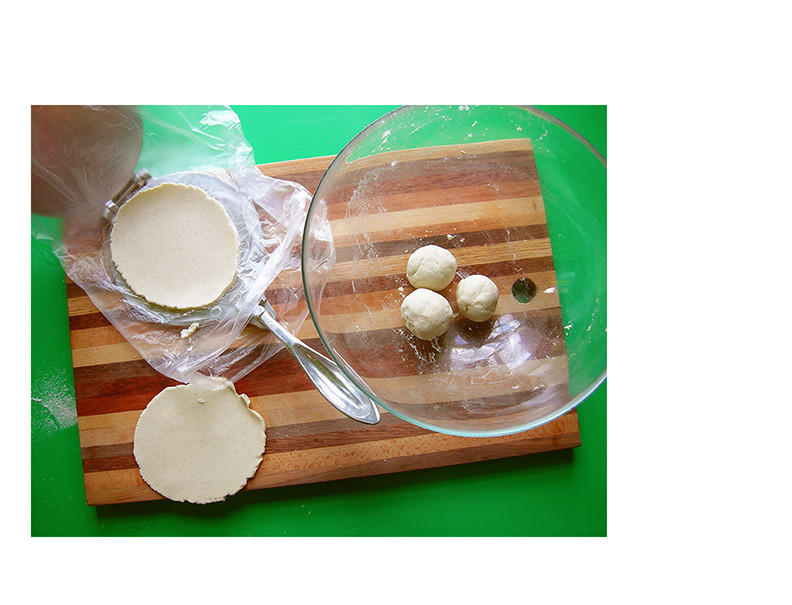 ONCE YOU START MAKING YOUR OWN TORTILLAS, YOU'LL ALWAYS BE LOOKING IN YOUR FRIDGE AND PANTRY FOR NEW THINGS TO TRY OUT AS A TACO!
VEGAN AND GLUTEN-FREE, HOMEMADE TORTILLAS ARE ALSO A GREAT SOLUTION TO A DINNER FOR DIVERSE DIETS! PREPARE A COUPLE OF DIFFERENT FILLINGS AND HOST A BUILD-YOUR-OWN-TACO NIGHT- EVERYBODY'S HAPPY!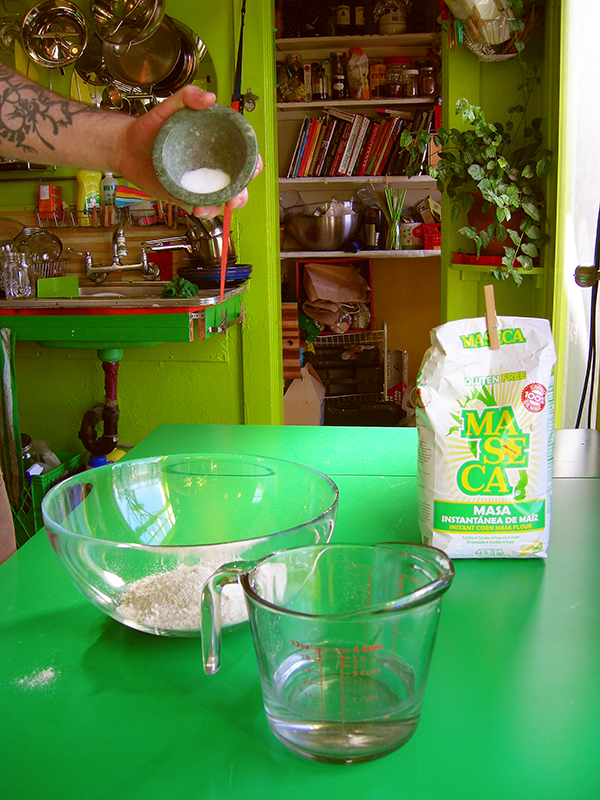 Pour a dash of salt into a large bowl with 2 cups of masa harina corn flour.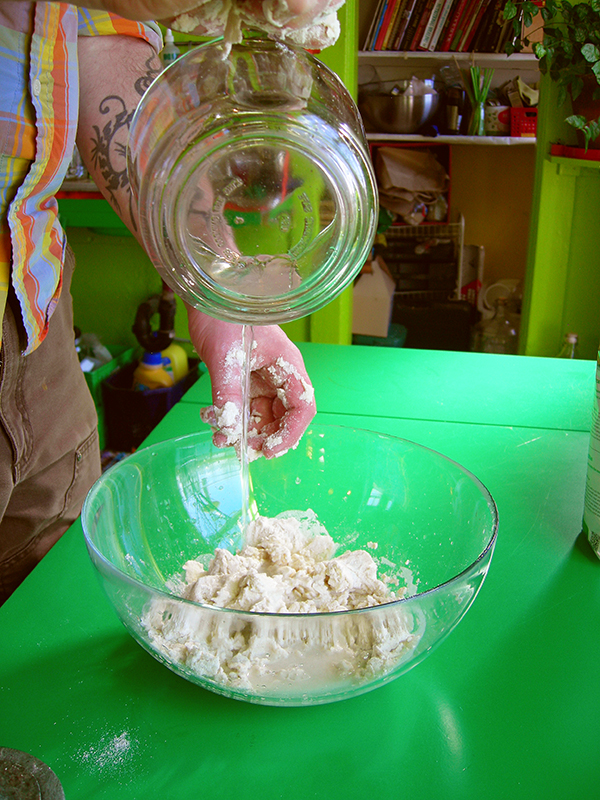 Add 1-1/3 cups of warm water.
Mix thoroughly with your hands.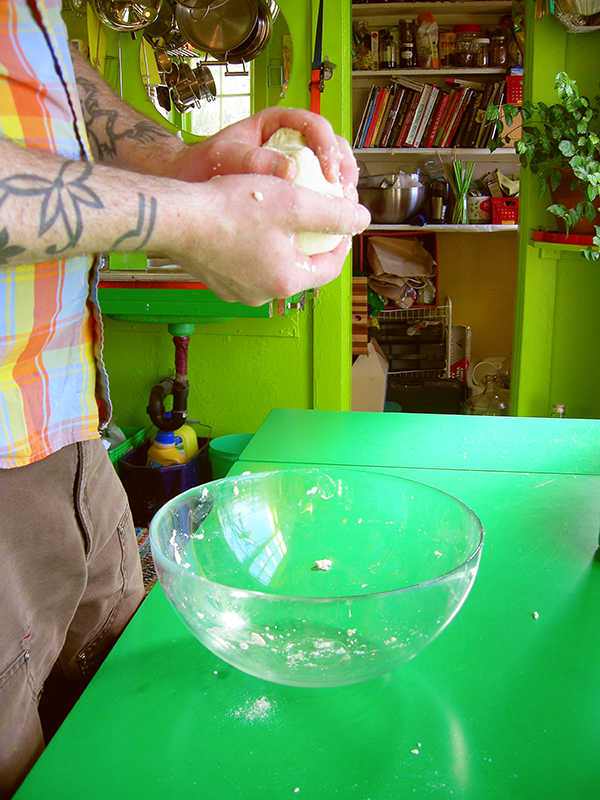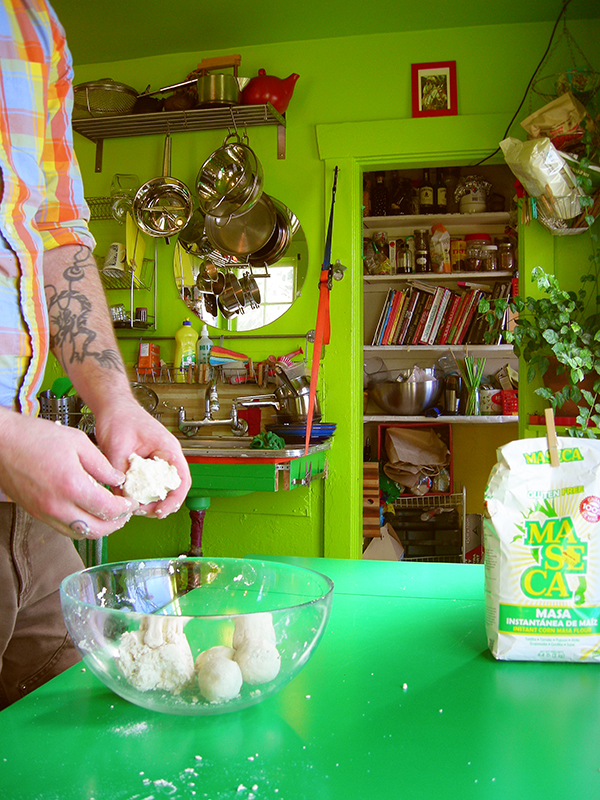 Break off pieces and roll into balls about an 1-1/2″ in diameter.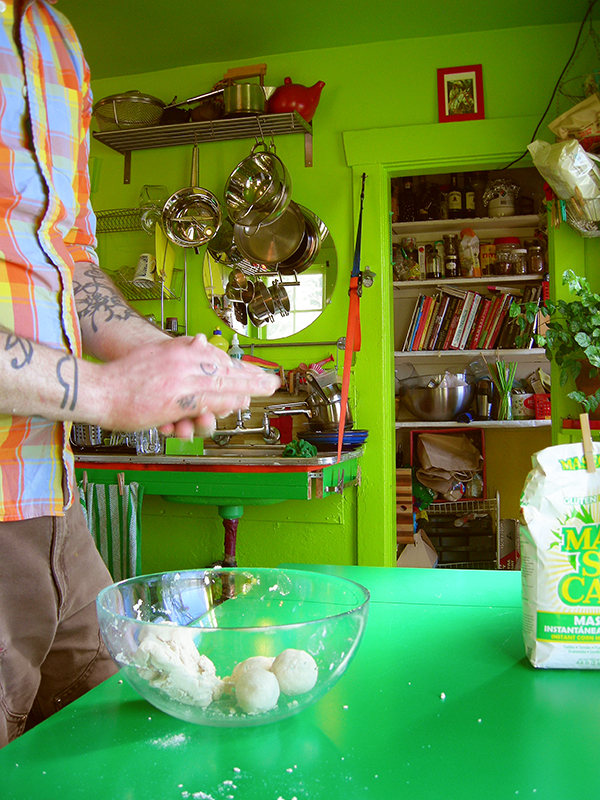 Test a ball in a tortilla press or roll flat with a rolling pin to make sure the tortillas are coming out the size you want, then roll the rest of the dough into balls the same size.
IF YOU ARE USING A TORTILLA PRESS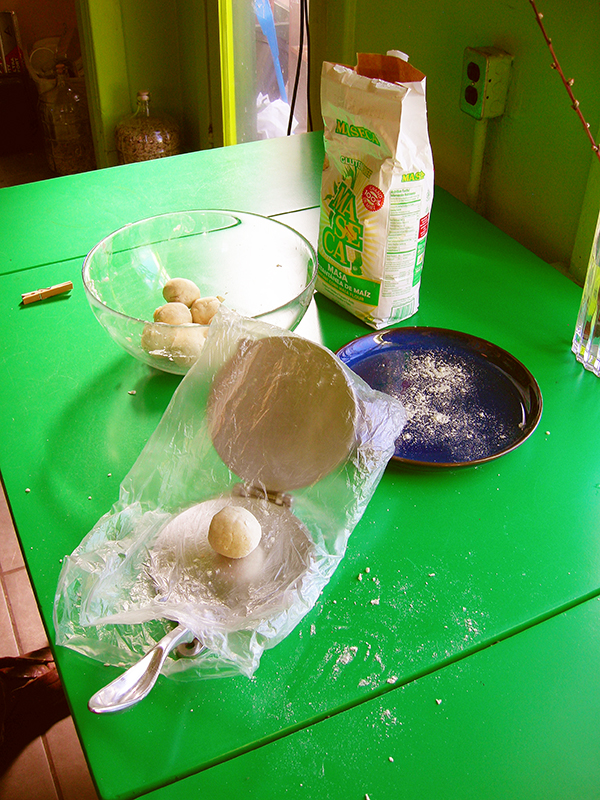 Put your press inside a plastic bag so the tortillas are easier to remove. Place a dough ball in the centre. Gently close the press (make sure as you close that the plastic bag is folding at the hinge and not sooner).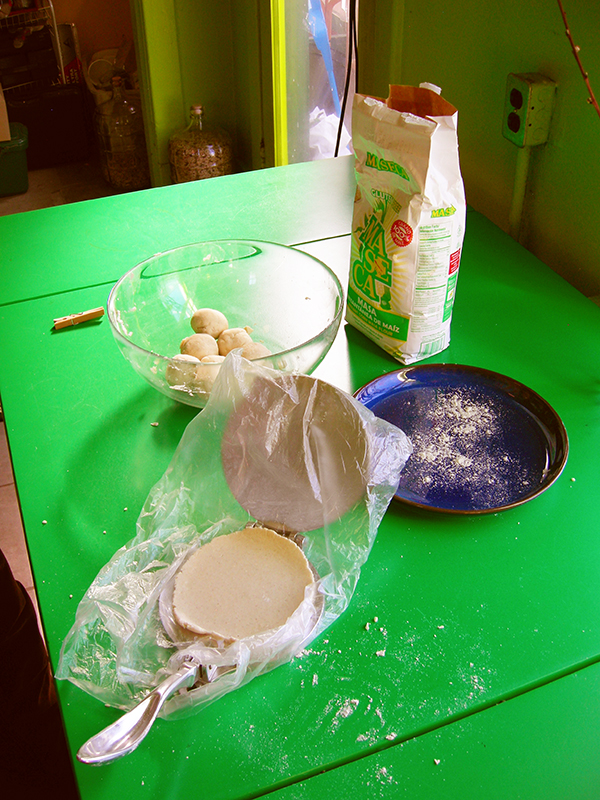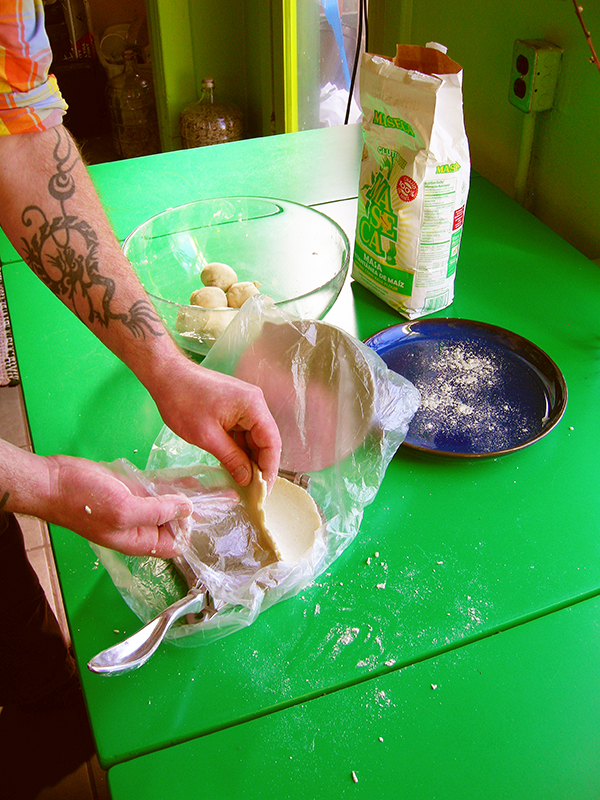 Carefully peel your tortilla from the plastic.
IF YOU ARE USING A ROLLING PIN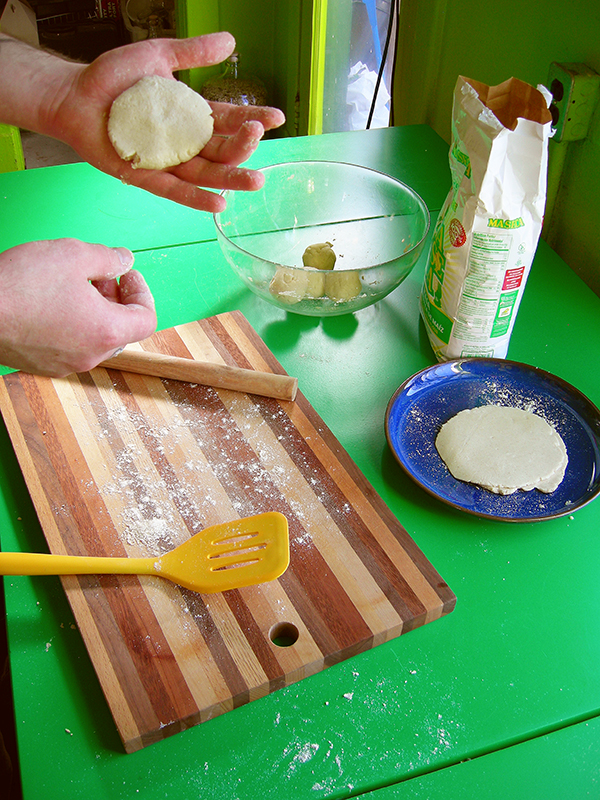 Flour your work surface so the dough doesn't stick. Flatten a ball between your palms.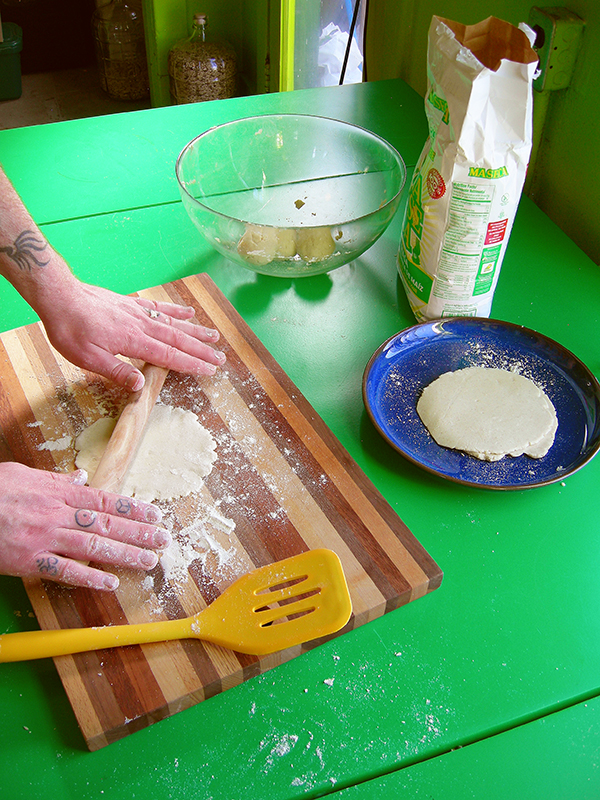 Roll out in opposite directions until circular and flat.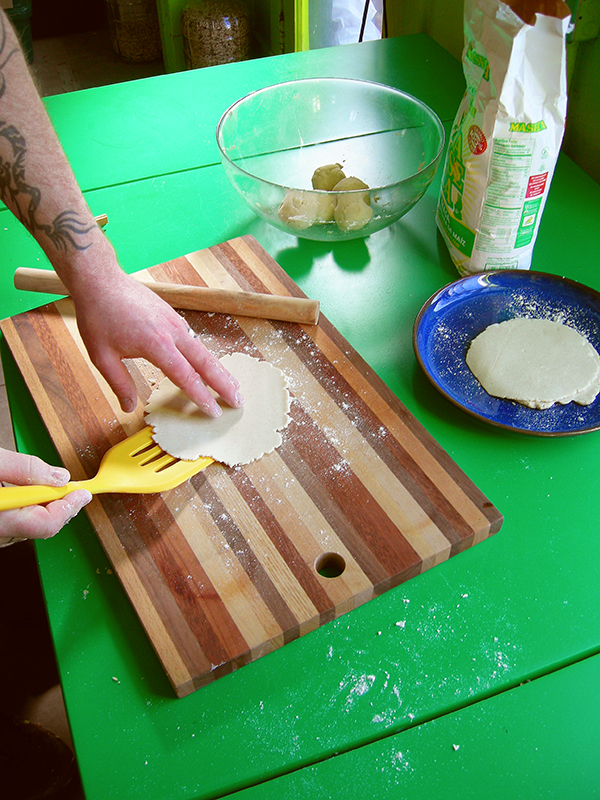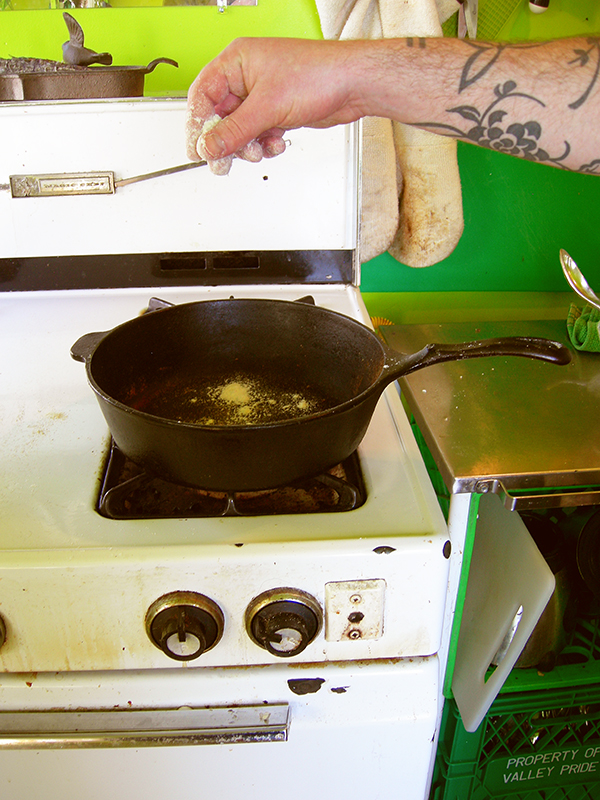 Thoroughly heat a dry frying pan at medium-high heat. Dust with flour. Cook your tortilla on both sides until small browned patches appear but the tortilla is still soft and flexible.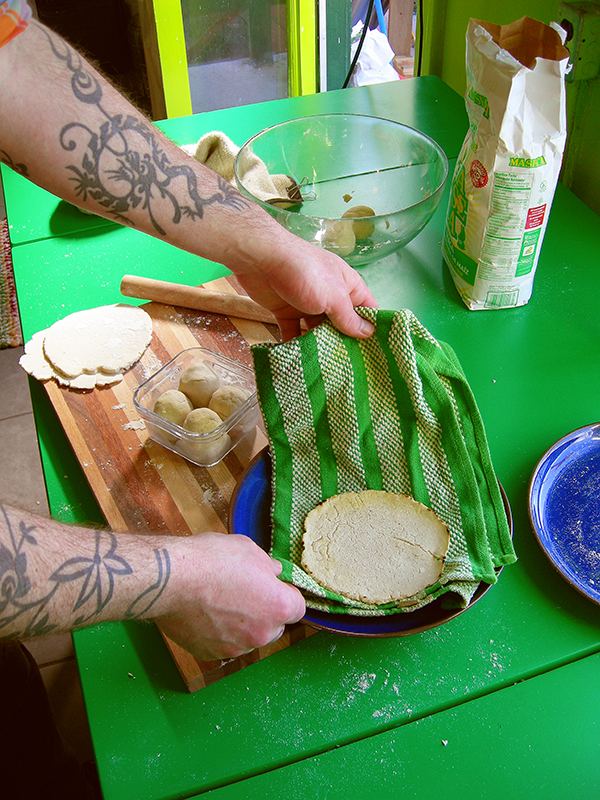 Keep your tortillas warm in a stack wrapped in a dish towel.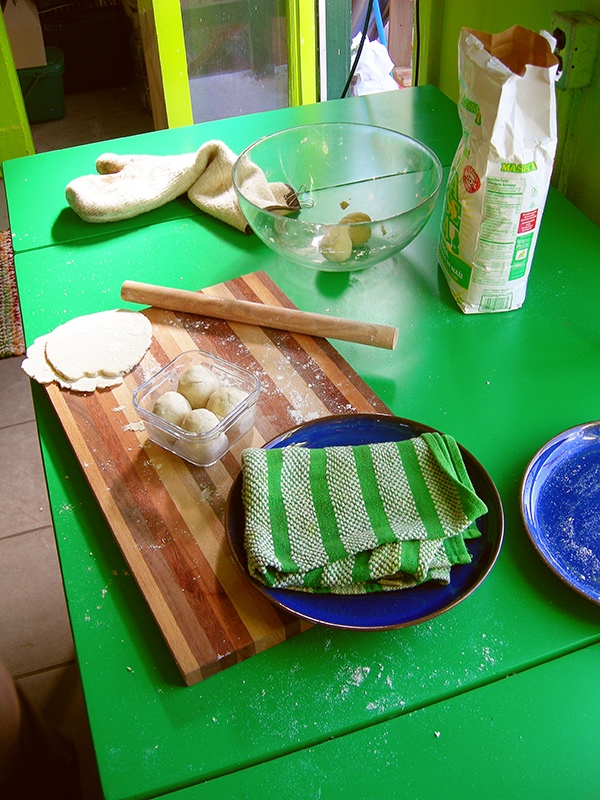 Keep any extra dough balls in a sealed container in the fridge for a week or so.