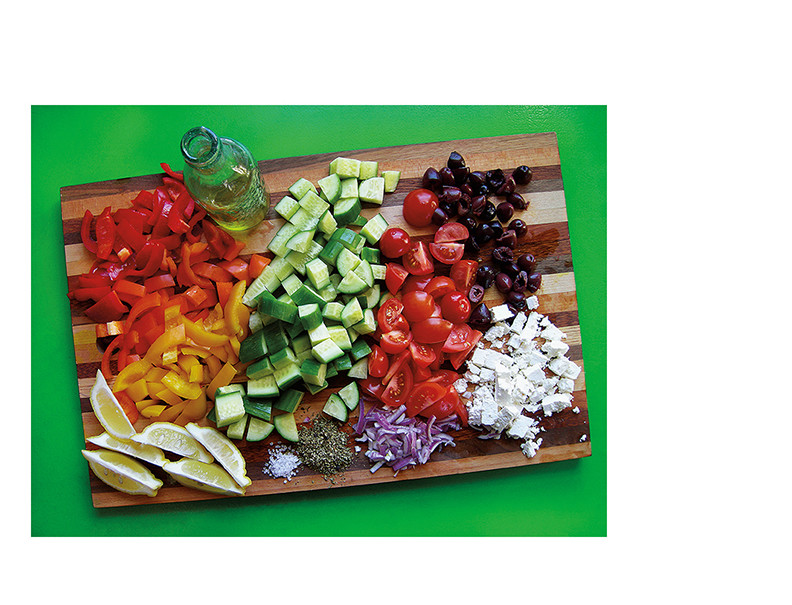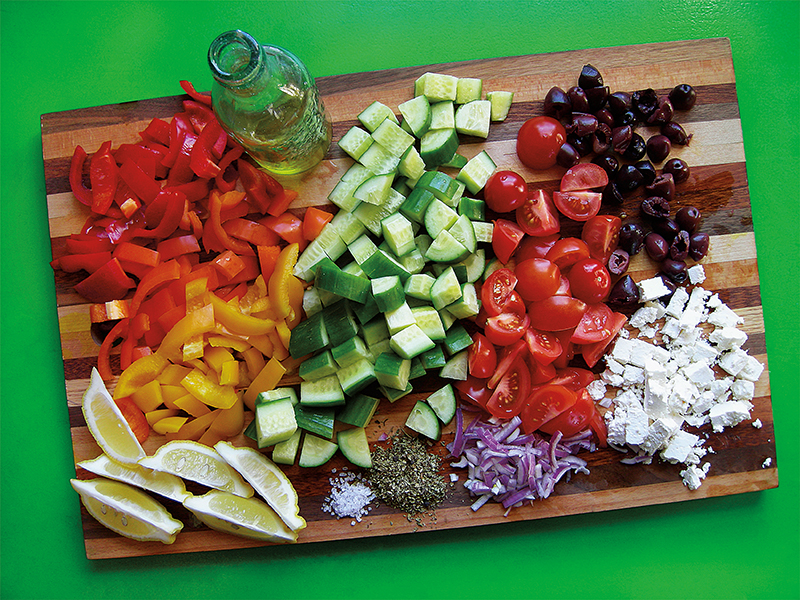 THIS HEARTY GREEK SALAD IS AN ESSENTIAL ELEMENT IN A GREEK NIGHT AND ALSO MAKE S FOR A GREAT SUMMER LUNCH ON IT'S OWN!
Print
GREEK SALAD
EVK's Greek Salad, a meal on it's own or part of a Greek Night!
SERVES 2-4
Ingredients
1/2 a block of feta
2 peppers
1 cucumber
2 medium-sized tomatoes (or a bunch of little ones)
a handful of kalamata olives
small red onion
olive oil
1 lemon
dried oregano
salt
Instructions
Cube feta.
Chop peppers, cucumber and tomatoes.
Slice olives in half and remove stones (buy olives with the stone in- it keeps them fresher!).
Thinly slice onion.
Throw everybody in salad a bowl, add a few good splashes of olive oil and lemon juice, and good dashes of oregano and salt.