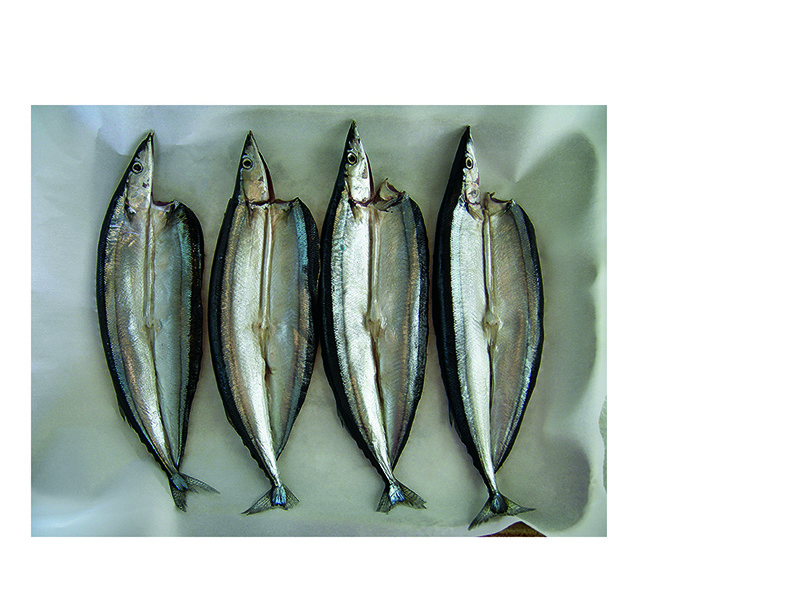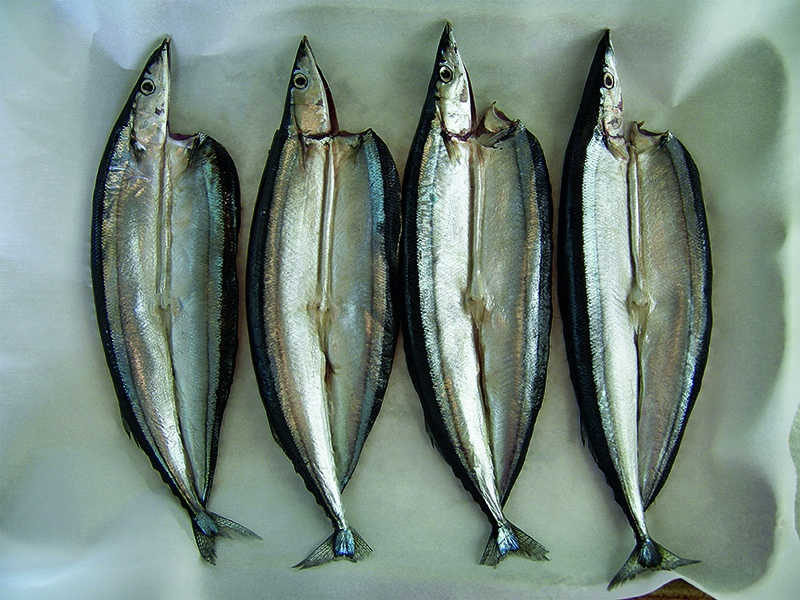 BAKED, BBQ'D OR GRILLED MACKEREL, SARDINE OR SAURY (OR OTHER SMALL, OILY FISH) IS THE MOST IMPORTANT ELEMENT IN OUR JAPANESE NIGHT, KOREAN NIGHT AND PORTUGUESE NIGHT DINNERS!
SAURY ('SANMA' IN JAPANESE), PICTURED HERE, CAN BE FOUND IN VANCOUVER IN SHOPS LIKE FUJIYA AND KIM'S MART, AND USUALLY SELLS FOR ABOUT $1.50 A FISH, MAKING FOR AN AFFORDABLE MEAL THAT DINNER GUESTS LOVE! (6 FISH FOR 4 PEOPLE = $9!)
RICH AND OILY (PREPARE FOR A NOTICEABLE 'BRAIN HIGH' AND POSSIBLY THE BEST SLEEP YOU CAN REMEMBER!), SERVE THESE FISH WITH BROWN RICE TO SOAK UP THE GOODNESS, AND AN ACIDIC SIDE DISH TO CUT THROUGH THE FATS.
WE SUGGEST SERVING WITH RADISH AND CUCUMBER SALAD FOR JAPANESE NIGHT; A LIGHT KIMCHI SOUP (WITHOUT NOODLES OR BOILED EGGS) FOR KOREAN NIGHT; OR PORTUGUESE SALSA FOR PORTUGUESE NIGHT!
Print
BAKED MACKEREL, SARDINE OR SAURY
Baked, BBQ'd or grilled mackerel, sardine, saury or other small, oily fish is the most important element in our 'Japanese Night', 'Korean Night' + 'Portuguese Night' dinners!
Ingredients
cleaned mackerel, sardine, saury or other small, oily fish (you can also buy whole fish + clean them yourself for a little less cash, but do not attempt without a sharp filleting knife!)
Instructions
BAKING
Preheat your oven to 350˚. Lay your fish butterflied skin side up on a sheet of parchment paper over a baking sheet (the parchment paper saves a lot of baked-in clean up!). Cook to desired firmness- we usually serve ours kind of crispy!
BBQ
Preheat your BBQ to 350˚. BBQ butterflied skin side down to desired firmness with the lid down.
GRILL PAN
Preheat your grill pan on medium-high heat. Lay your fish butterflied skin side down, cover + cook to desired firmness.