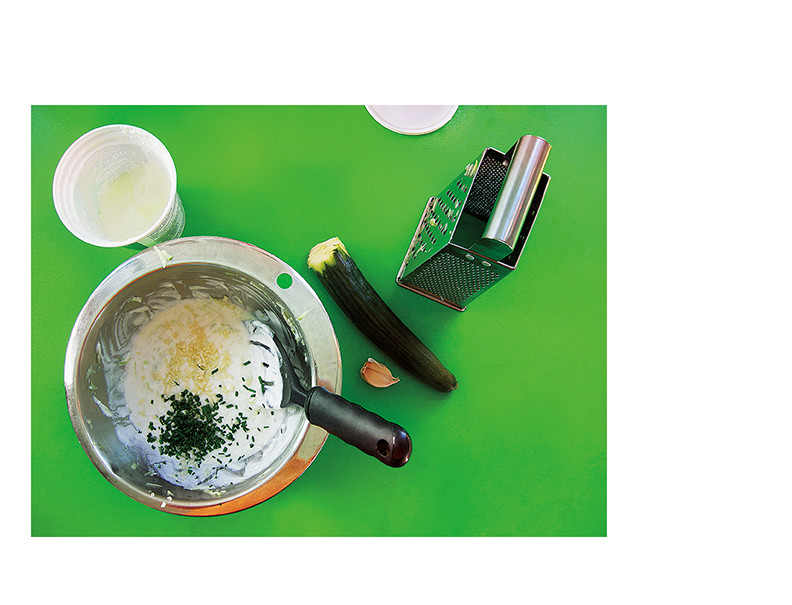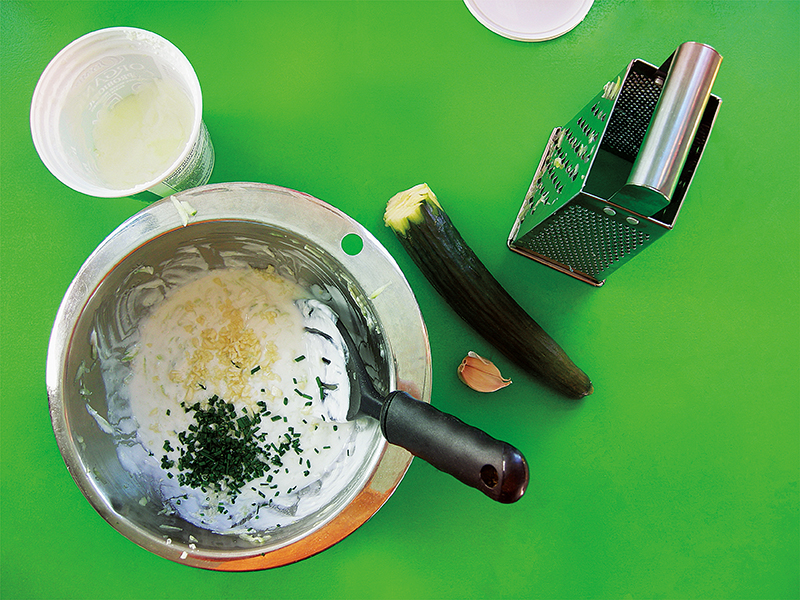 TZATZIKI IS AN ESSENTIAL PART OF GREEK NIGHT AND A VERSATILE FRIDGE GUY AFTER THAT! IT'S GREAT AS A DIP FOR VEG OR AS A WAY MORE FLAVOURFUL SUBSTITUTE FOR MAYO IN A CUCUMBER OR SPROUT SANDWICH!
Print
TZATZIKI
EVK's Tzatziki, an essential part of Greek Night and a great veggie dip or sandwich spread to have in your fridge!
Ingredients
small handful of dill or chives
2 (or more!) cloves of garlic
1/2 a cucumber
1 cup of yogurt (pressed or Mediterranean-style work best!)
salt
Instructions
Slice dill or chives.
Finely dice garlic.
Grate cucumber into a bowl and press out the excess juice with a slotted spoon (into a nearby gin and tonic!).
Combine in a bowl with yogurt a good dash of salt.