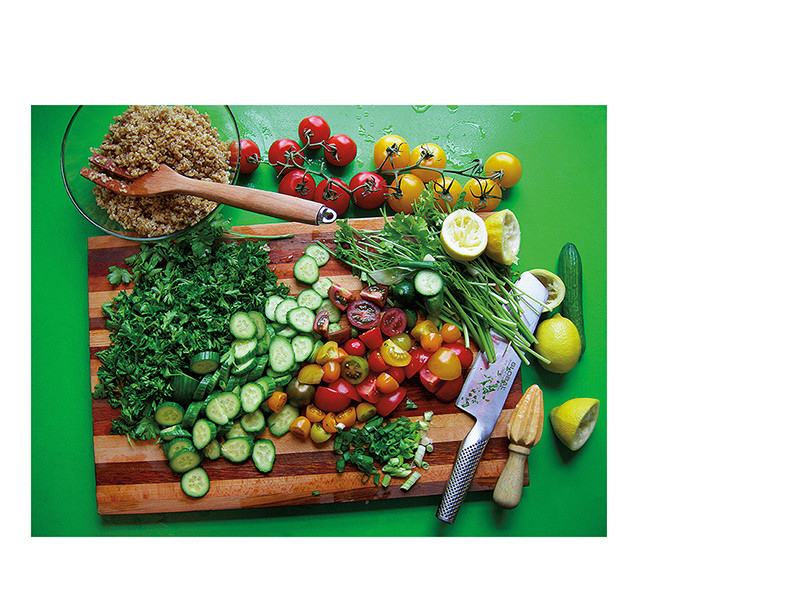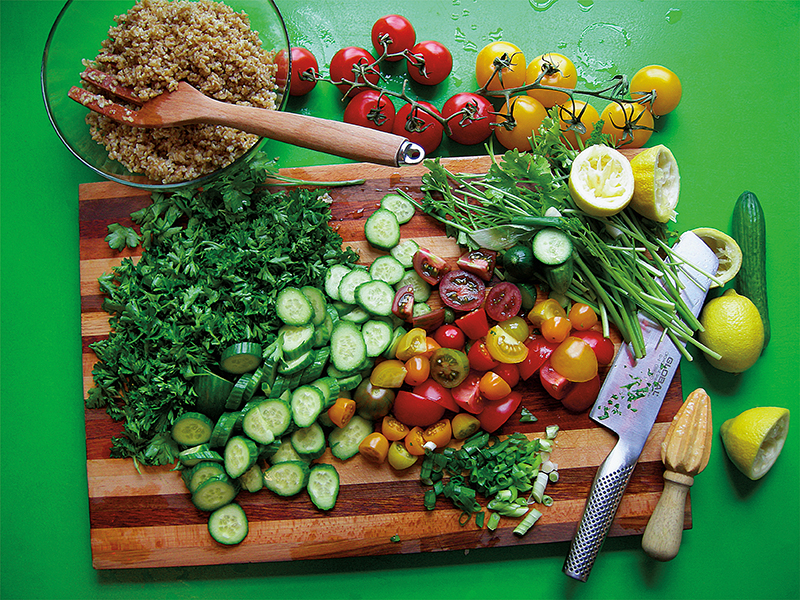 EVK's Tabbouleh is our take on a classic Middle-Eastern parsley and bulgur salad!
Print
TABBOULEH
A beautiful, light, Middle-Eastern parsley and bulgur wheat salad!
SERVES 2-4
Ingredients
water
1 cup of bulgur wheat
olive oil
lemon juice
salt
1 cucumber
bunch of cherry or 1-2 medium-sized tomatoes
1-2 bunches of parsley
2-3 green onions
OPTIONS
handful of cilantro
handful of mint
4-5 dried apricots
1/3 of a block of feta
can of chickpeas
Instructions
HYDRATE THE BULGUR
Boil a kettle of water and pour over bulgur wheat in a bowl to an inch above the grains.
Cover and let sit for 10-15 minutes.
Drain well.
Wrap the grains in a dish towel and squeeze out excess water.
Return to the bowl, add a few good splashes of olive oil and lemon juice and a good dash of salt.
Fluff occasionally with a slotted spoon.
Allow to cool.
PREP
Chop cucumber and tomatoes.
Slice parsley, green onions and OPTIONAL: cilantro, mint or dried apricots.
OPTIONAL: crumble feta
OPTIONAL: drain and rinse chickpeas.
SERVE
Combine everbody is a salad bowl and toss thoroughly.
OPTIONAL: serve with crumbled feta.