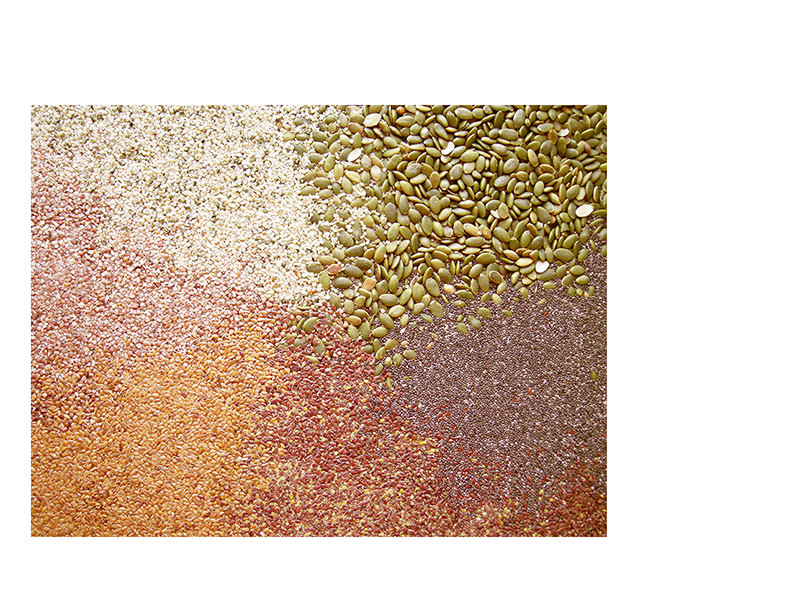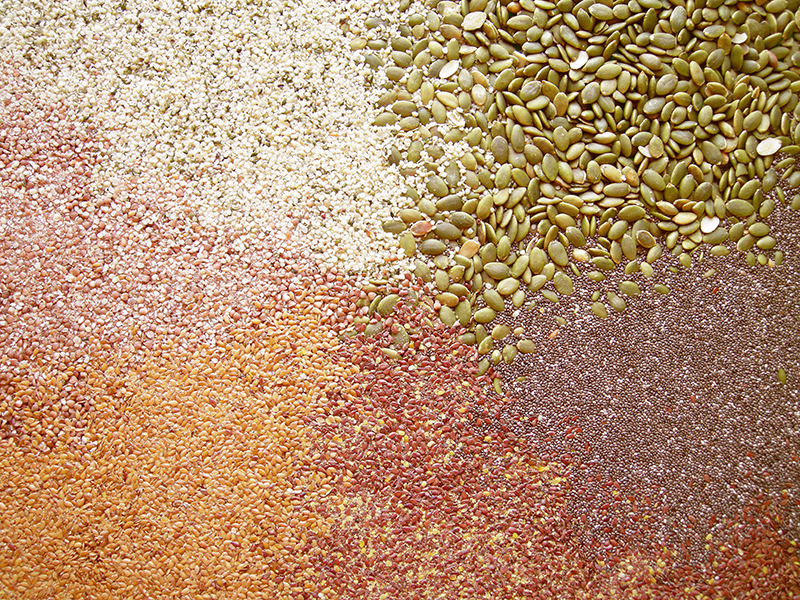 Clockwise from top left: shelled hemp seeds, shelled pumpkin seeds, chia seeds, cracked brown flax seeds, cracked golden flax seeds and cracked buckwheat kasha.
ADD A SPRINKLE OF THIS SUPERFOOD MIX TO YOUR SALAD, SMOOTHIE, RICE BOWL, FRUIT SALAD, YOGURT, ETC, TO ADD PROTEIN AND CRUNCH; OR COOK IT WITH YOUR HOT CEREAL TO ADD MORE SUPERFOODS TO YOUR BREAKFAST RITUAL!
Print
CRUNCHY SUPERFOOD MIX
EVK's versatile Crunchy Superfood Mix! Try it on cereal, salads, rice bowls or any meal you want to add a fun and healthy crunchy element to!
Ingredients
brown flax seeds
golden flax seeds
buckwheat kasha
shelled pumpkin seeds
chia seeds
hemp seeds
Instructions
Crack flax and buckwheat in a blender or with a mortar and pestle until most shells are open.
Pour everybody into a large bowl and mix thoroughly.
Store in jars or zip-locks in the fridge or freezer, depending on how much you made.