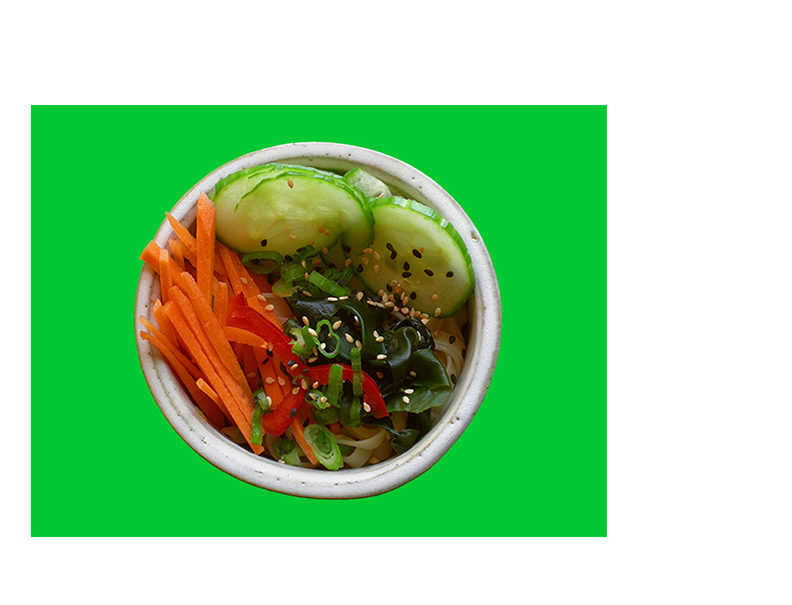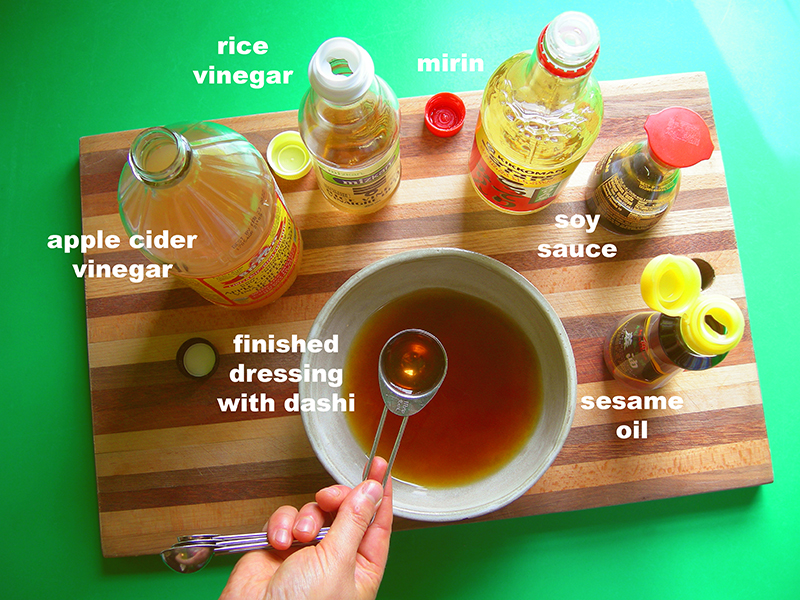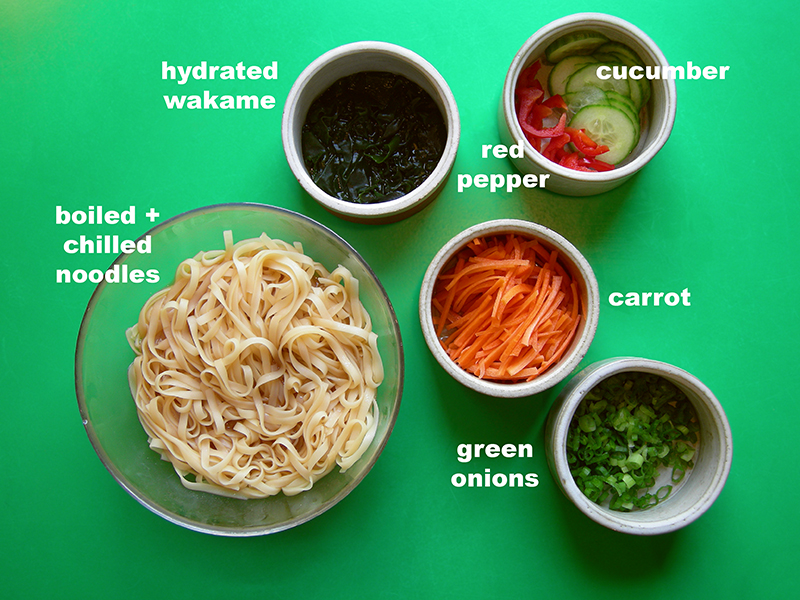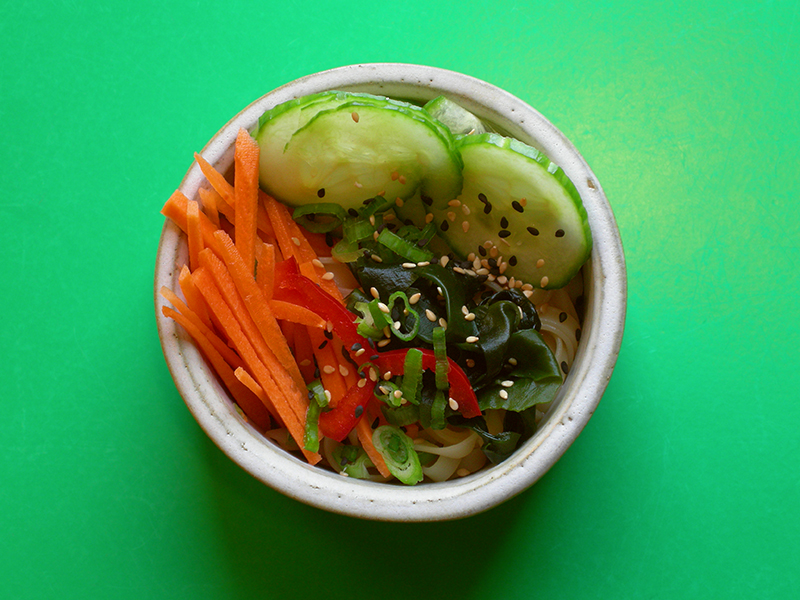 SUNOMONO DRESSING
A zesty dashi-based dressing for our Sunomono!
Ingredients
2 cups water
1 piece of kombu
handful of katsuo-bushi flakes
4 tbsp soy sauce
3 tbsp rice vinegar
2 tbsp mirin
1 tbsp apple cider vinegar
2-3 drops of sesame oil
Instructions
Rinse or wipe excess salt off kombu.
Soak kombu in a deep pot of water on medium-low heat.
When the water gets close to boiling and the kombu starts to get slimy, remove it, add katsuo-bushi flakes and turn the heat up to medium. Simmer for 20 minutes or so.
Strain the katsuo-bushi out of your broth and return the liquid to the pot.
Combine 1 cup of your dashi with soy sauce, rice vinegar, mirin, apple cider vinegar and sesame oil in a mixing bowl. Let it cool in the fridge before serving your salads!
Print
SUNOMONO 'VINEGARED THINGS'
EVK's hearty version of a Japanese home food favourite!
4 SERVINGS
Ingredients
1/2 a cucumber
1/2 a red pepper
1 carrot
1 green onion
2 tsp dry wakame
water
rice noodles
oil
salt
1/2 cup of apple cider vinegar
sesame seeds
OPTIONAL
Instructions
Slice cucumber into thin coins.
Cut red pepper and carrot into matchsticks.
Finely slice green onion.
Hydrate wakame in a small bowl of water.
Boil noodles extra-firm in a deep pot of water with a splash of oil and a dash of salt. Rinse under cold water, drain thoroughly and pour into a salad bowl with apple cider vinegar to marinate.
OPTIONAL: butterfly prawns.
Half-fill bowls with noodles and add cucumber, red pepper, carrots and wakame in distinct groups.
Pour SUNOMONO SALAD DRESSING over generously.
OPTIONAL: add 1-2 prawns per bowl.
Sprinkle with green onions and sesame seeds and serve.