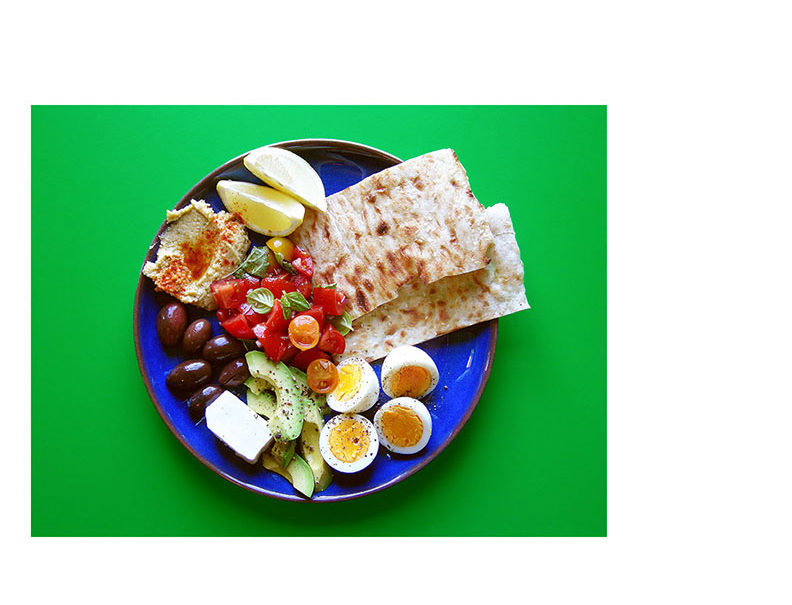 THIS RUSTIC GUY IS A FUN LOW-COST WAY TO LIVE IT UP ON THE WEEKEND WITH VERY LITTLE PREP! BOILED EGGS, FRESH BRUSCHETTA, SOME HUMMUS FROM YOUR LAST GREEK NIGHT, A FEW FAVOURITES FROM THE FRIDGE, A COUPLE SLICES OF TOASTED FLAT BREAD AND YOU'VE GOT A BEAUTIFUL MEAL IN FRONT OF YOU! ENJOY!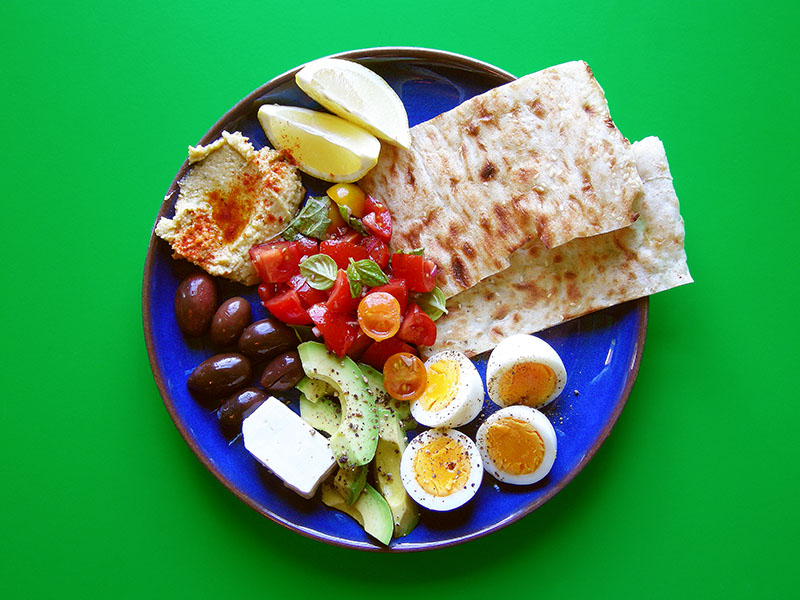 Print
BRUSCHETTA
Bruschetta really refers to the grilled or toasted bread this topping goes on!
Ingredients
1-2 tomatoes or a bunch of cherry toms
1/2 a small red onion
2-3 cloves of garlic
olive oil
salt
pepper
Instructions
Slice tomatoes.
Finely dice onion and garlic.
Combine in a bowl and toss with a good splash of olive oil and good dashes of salt and pepper.
Print
HUMMUS
Hummus is full of super foods! It's also a great way to add flavour + protein to a vegetarian sandwich or morning toast!
Ingredients
3-4 (or more!) cloves of garlic
1 can of chickpeas
olive oil
1 lemon
salt
OPTIONS
tahini paste
cumin seeds
almonds, cashews or walnuts
chives or green onion
paprika powder
Instructions
Finely dice garlic.
Drain and rinse chickpeas.
Combine in a bowl and mash with a potato masher or pulse in a food processor, with a few good splashes of olive oil and lemon juice and a good dash of salt.
OPTIONS: add tahini or cumin; chopped nuts or diced herbs; or dust with paprika.
Print
RUSTIC BREAKFAST
EVK's Rustic Breakfast a low-cost way to live it up!
Ingredients
feta
lemon
avocado
water
eggs
flat bread
olives
bruschetta
hummus
Instructions
Slice feta, lemon and avocado (squeeze a little lemon on it to keep it from browning).
Boil eggs. Cover, remove from heat, + let sit for 6 minutes. Rinse under cold water, peel and slice them in half.
Toast flat bread in your toaster.
Serve with BRUSCHETTA + HUMMUS either combined on a plate or each item in it's own bowl so people can compose their own Rustic Breakfast!