RADISH AND CUCUMBER SALAD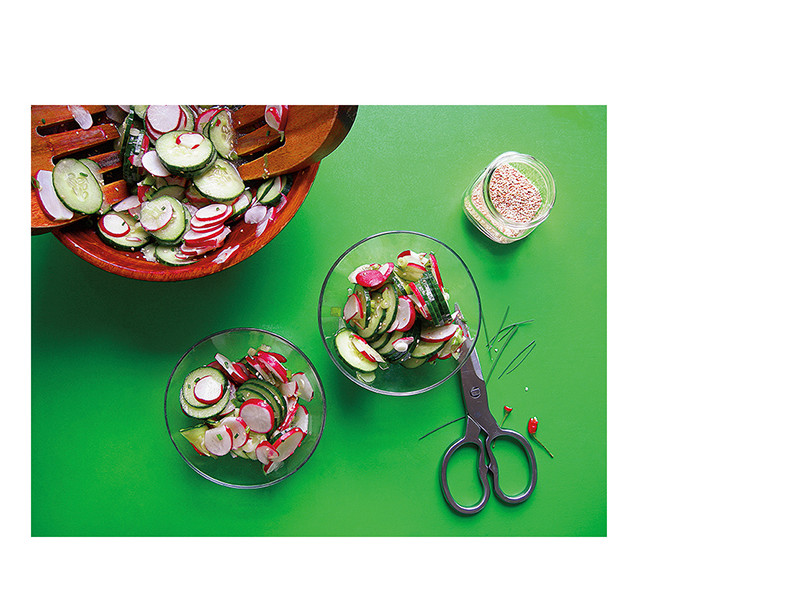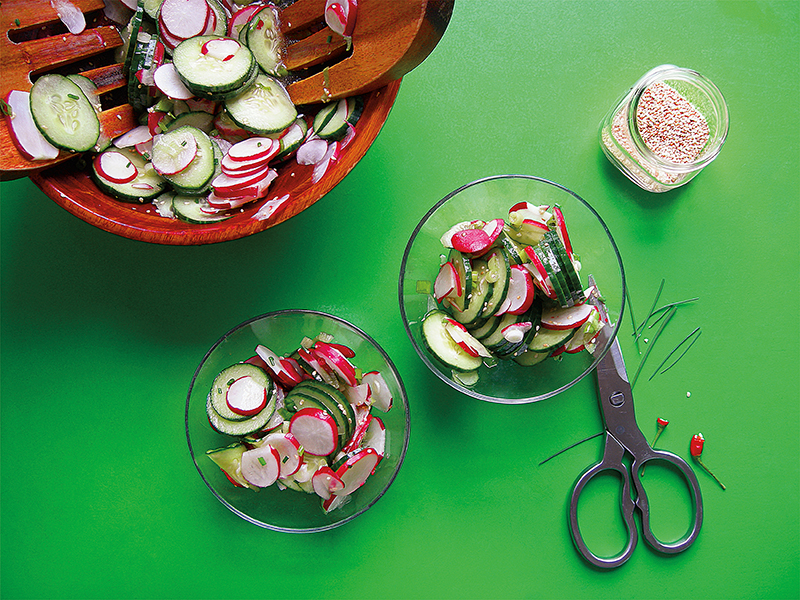 Print
OLIVE OIL AND RICE VIN DRESSING
Ingredients
olive oil
rice vinegar
soy sauce
maple syrup (honey works too)
sesame oil
Instructions
Pour a few good splashes of olive oil into a jar, blender or mini food processor.
Add a good splash of rice vinegar- you want to have a ratio of about 3 parts oil to 1 part vin.
Add a splash of soy sauce and a little splash of maple syrup to take the acid edge off.
Add a few drops of sesame oil for scent.
Seal your jar and shake, or whiz with a blender, submersion blender or mini food processor.
Print
RADISH AND CUCUMBER SALAD
Ingredients
1 cucumber
a bunch of radishes
a handful of chives or 2-3 green onions
1 Thai chili
sesame seeds
Instructions
Thinly slice cucumber, radishes and chives or green onions. You can use a food processor with the slicing blade if you have one. Quarter the veg before slicing if you want to make it more like a salsa!
Finely dice chili.
Throw everybody in a salad bowl and toss in OLIVE OIL AND RICE VIN DRESSING.
Sprinkle with sesame seeds.