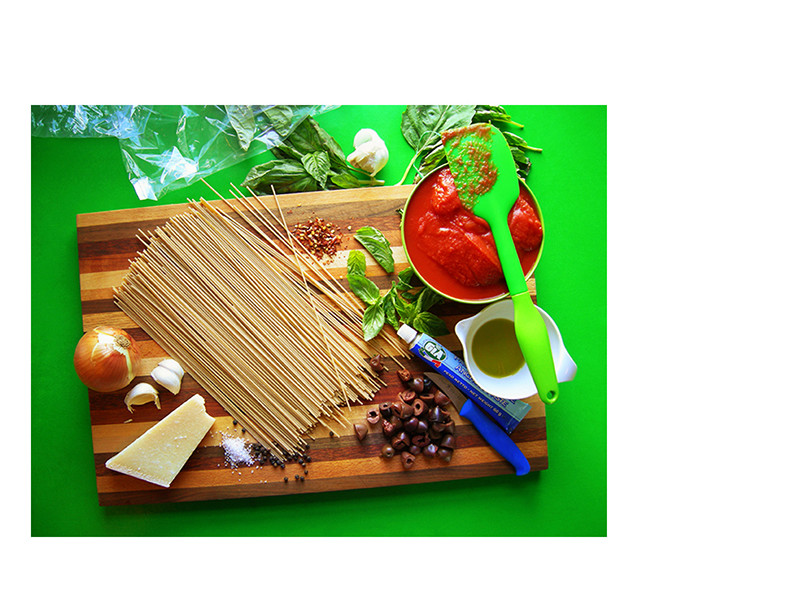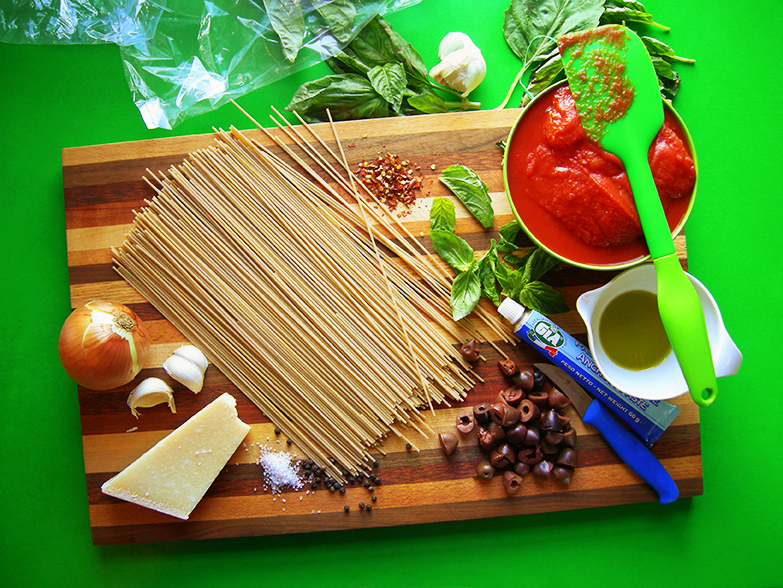 Puttanesca is a classic Italian pasta sauce that's salty, spicy and fun and easy to make! Try our version with your favourite noodles!
Print
PUTTANESCA PASTA SAUCE
East Van Kitchen's take on Puttanesca: a classic simple pasta sauce that's spicy and salty!
SERVES 2-4
Ingredients
basil
kalamata olives
medium-sized onion
3-4 cloves of garlic
water
olive oil
salt
chili flakes
anchovy paste
1/2 a can of diced tomatoes
pepper
parmesan
Instructions
PREP
Tear a handful of basil leaves.
Slice a handful of olives in half and remove their stones.
Dice onion and garlic.
COOK
Set a medium-sized pot of water to boil with a splash of olive oil and a dash of salt.
Set a deep pan on medium-low heat with a good splash of olive oil.
Add onions, garlic and chili flakes and fry until onions start to soften.
Add a squeeze of anchovy paste, diced tomatoes (including the liquid) and your basil and olives.
Reduce heat and simmer.
Add the pasta to your boiling water and cook until it's almost ready but still a bit firm (it will keep cooking in the sauce). Strain.
Add the pasta to your sauce and toss until noodles are cooked al dente ('to the tooth'- cooked but firm). Pasta is very often over-cooked; check often and err on the side of caution; a noodle you have to bite through is a lot more fun than one that falls apart in your mouth!
SERVE
Portion out servings and top with salt, pepper and grated parmesan.