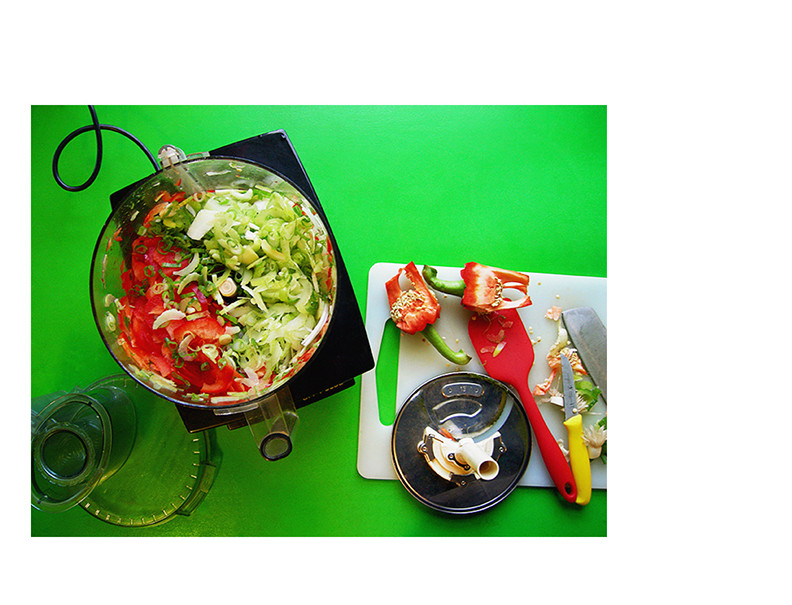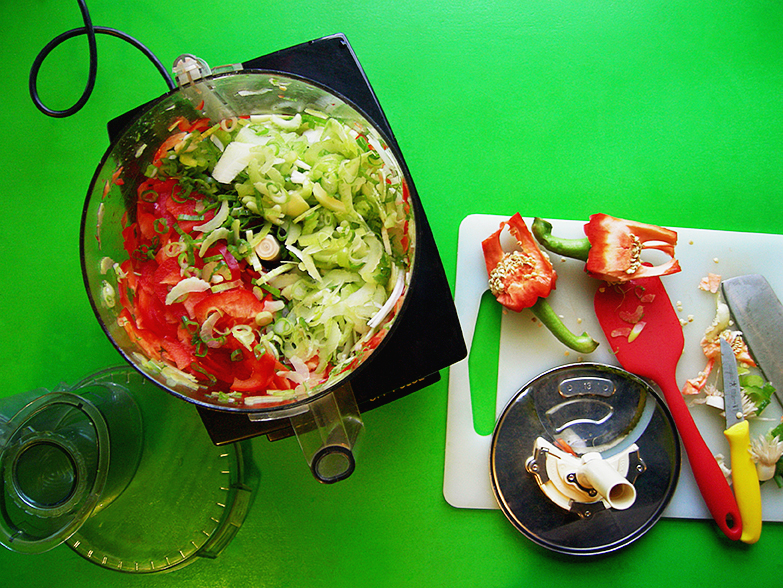 This salsa is our attempt to re-create our favourite dinner at Adega, a long-standing family-run Portuguese restaurant in Vancouver that closed a few years back. Try it as a side dish with a piece of baked mackerel and some brown rice or a baked potato! The salsa's acidity helps cut the fatty fish and soaks beautifully into your other side dish!
Print
PORTUGUESE SALSA
Ingredients
2 red peppers
3-4 stalks of celery
3-4 green onions
olive oil
red wine vinegar
salt
pepper
Instructions
Thinly slice peppers, celery and green onions. You can use a food processor with the slicing blade if you have one (buddy-up the green onions with the celery so they cut cleanly!).
Throw everybody in a bowl and add couple good splashes of olive oil + red wine vinegar, a dash of salt and a good dash of pepper!