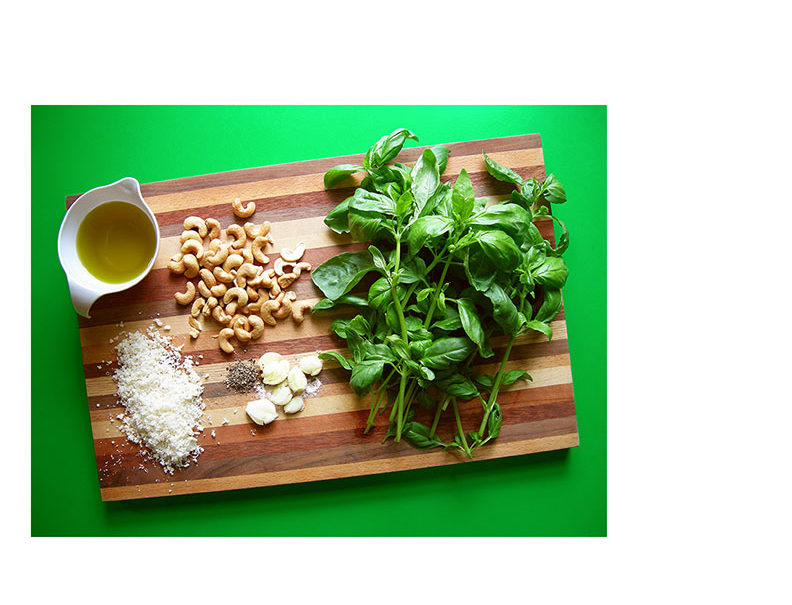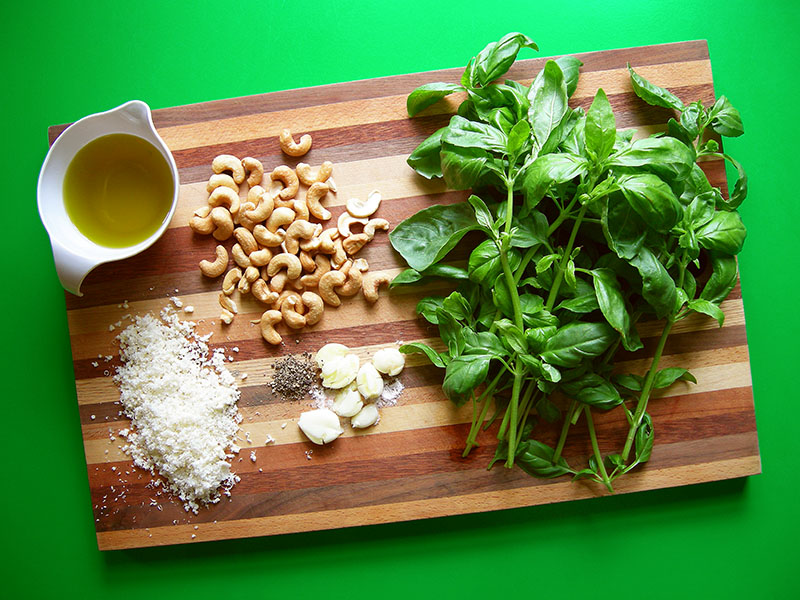 PESTO MAKES A GREAT PIZZA OR PASTA SAUCE- IT'S ESPECIALLY GREAT FOR PASTA SALADS!
CLASSIC PESTO WITH PINE NUTS IS VERY TASTY BUT ALSO VERY EXPENSIVE TO MAKE! YOU CAN MAKE IT EASIER ON YOURSELF BY USING CASHEWS OR WALNUTS INSTEAD- IT'LL STILL TASTE GREAT! VEGANS- SKIP THE PARM, SAME DEAL- STILL WORKS OUT GREAT!
Print
PESTO
This Pesto is great on pizza, pasta and pasta salads!
Ingredients
a good-sized handful of basil leaves.
2-3 cloves of garlic
parmesan
pine nuts or any tree nut (we use cashews!)
olive oil
salt
pepper
Instructions
Trim stems off basil.
Crush and peel garlic.
Grate parmesan.
Toast nuts in the oven at 325˚ for about 8 minutes.
Combine everybody in a food processor with a couple good splashes of olive oil and dashes of salt and pepper and pulse until smooth. If you don't have a food processor, dice everybody super fine then combine in a bowl with parmesan, olive oil, salt and pepper.