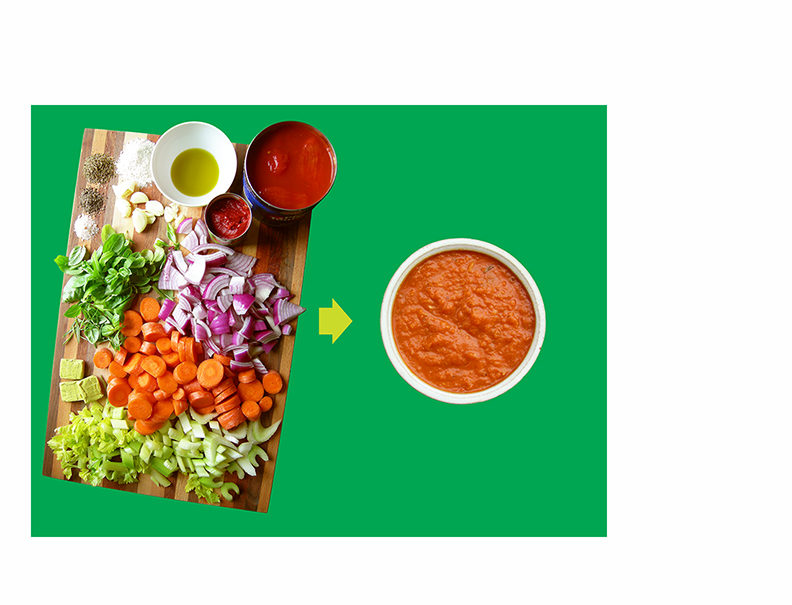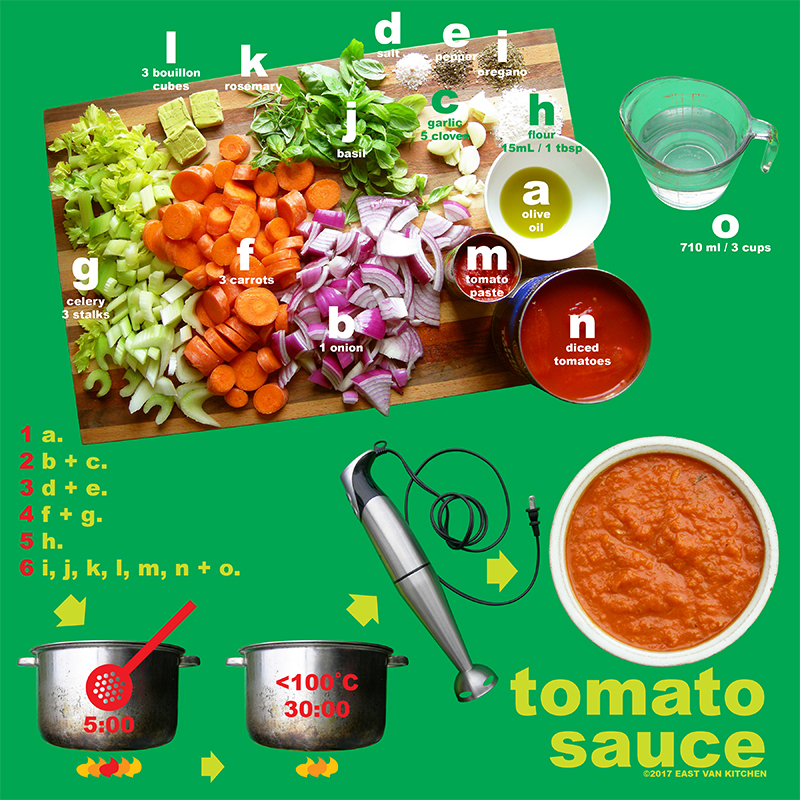 Print
PASTA SAUCE
EVK's ultimate pasta sauce! Great on pasta, or in a lasagne or eggplant parmesan!
Ingredients
olive oil
medium-sized onion
5 cloves of garlic
salt
pepper
3 carrots
3 celery stalks
15mL / 1 tbsp flour
15mL / 1 tbsp dried oregano
small handful of basil
a few sprigs of rosemary
2-3 cubes of bouillon or 2-3 cans of prepared broth (try 2 + add the 3rd if necessary)
can of tomato paste
can of diced tomatoes
710mL / 3 cups of water (if you're using prepared broth instead of bouillon cubes, you'll only need 1 cup of water)
Instructions
Chop veg.
Pick leaves off basil and rosemary stems.
Start a pan over medium heat and add a good splash of oil.
Add onion and garlic and fry.
Add salt and pepper.
When the onions start to soften, add carrots and celery.
When the carrots start to soften, add the flour and thoroughly stir it in.
Add oregano, basil, rosemary, bouillon or broth, tomato paste, diced tomatoes and water.
Reduce heat and simmer for about half an hour.
Blend to desired consistency with your favourite device (submersion blender, blender, food processor, food mill, etc). Use what you need for your meal and freeze the rest!