MARINATED BOILED EGGS FOR SOUPS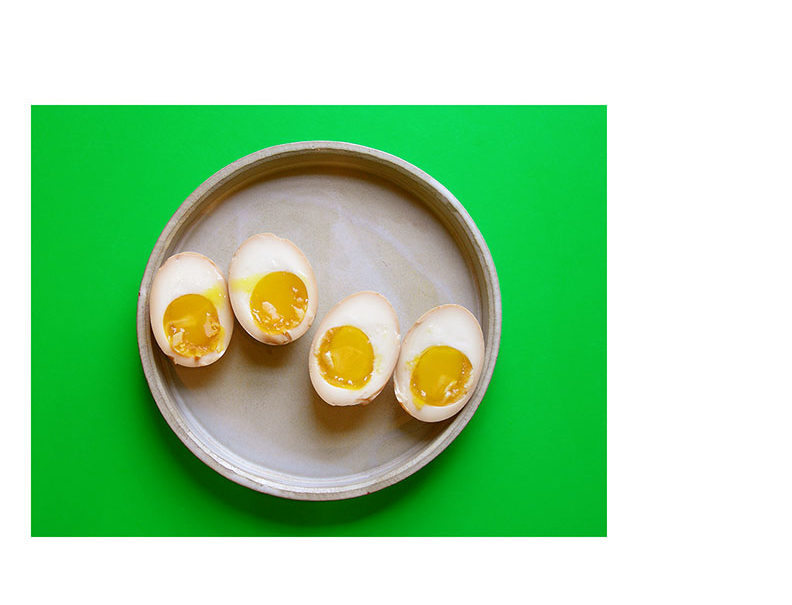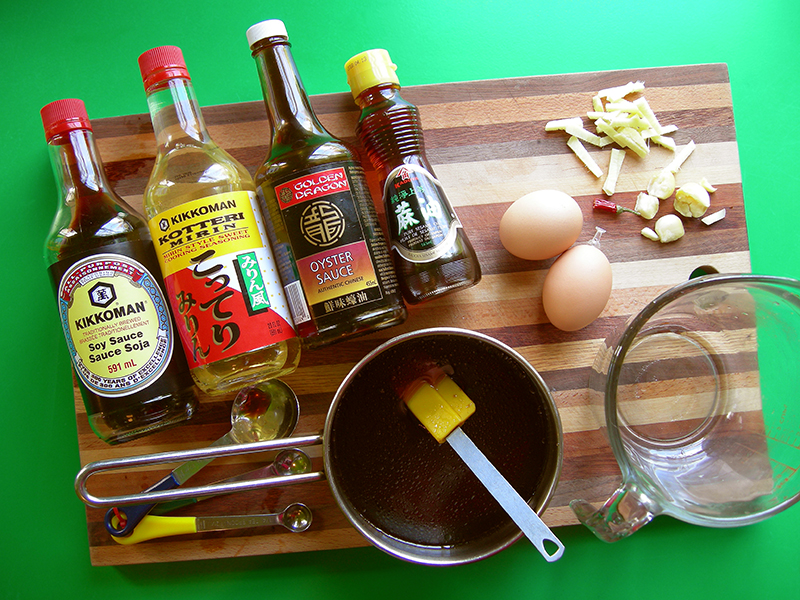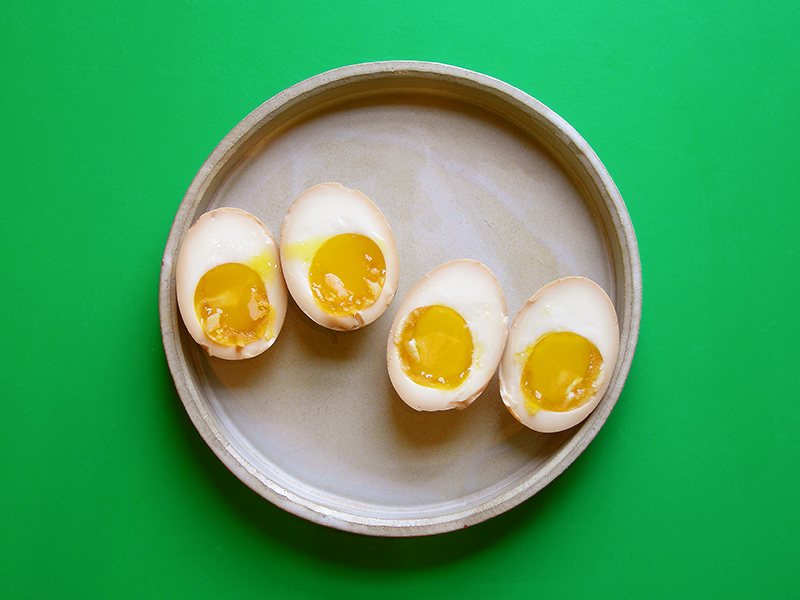 Print
MARINATED BOILED EGGS
Ingredients
2 cloves of garlic
1/2″ piece of ginger
1/2 a Thai chili
1 cup of water
4 tbsp soy sauce
1 tbsp oyster sauce
1 tbsp mirin
1 tsp sesame oil
room temperature eggs
ice
Instructions
PREPARE MARINADE
Coarsely chop garlic, ginger and chili.
Throw these guys in a small pot with water, soy sauce, oyster sauce, mirin and sesame oil.
Bring to a boil, then simmer for 5 minutes.
Thoroughly cool in the fridge- you don't want the heat to cook your eggs as they marinate!
COOK EGGS
Poke a hole in both ends of your eggs with a tack to relieve pressure while cooking.
Bring a small pot of water to a boil. When the water is boiling, carefully add your eggs.
Pour cold water with a few ice cubes into a separate bowl.
When your eggs have boiled for exactly 6 minutes, remove and place them in the ice water.
When they are cool, carefully peel them.
MARINATE EGGS
Carefully place your eggs in a ziplock bag and pour in your marinade. Let any air out of the bag and seal so that eggs are completely covered. Let them marinate for at least 3 hours or over night.
Remove eggs and slice in half with a filleting knife or a piece of fishing line just before you serve them.