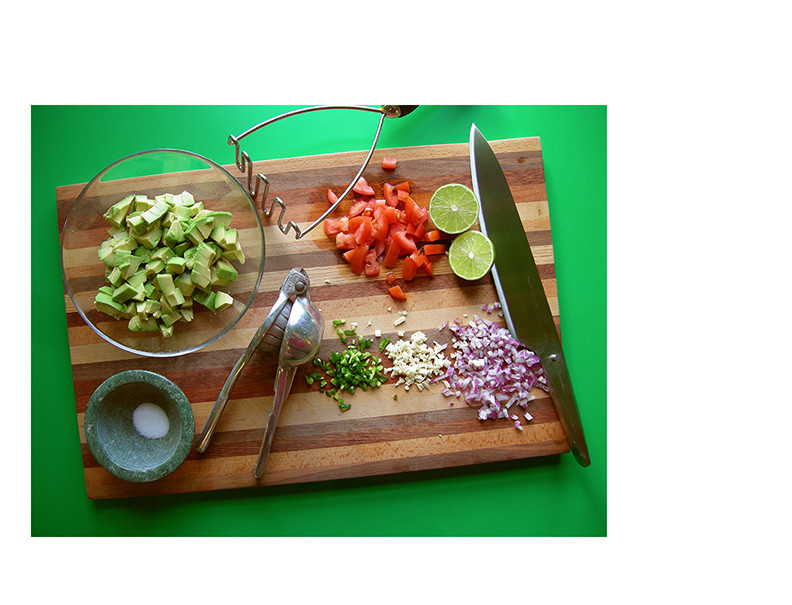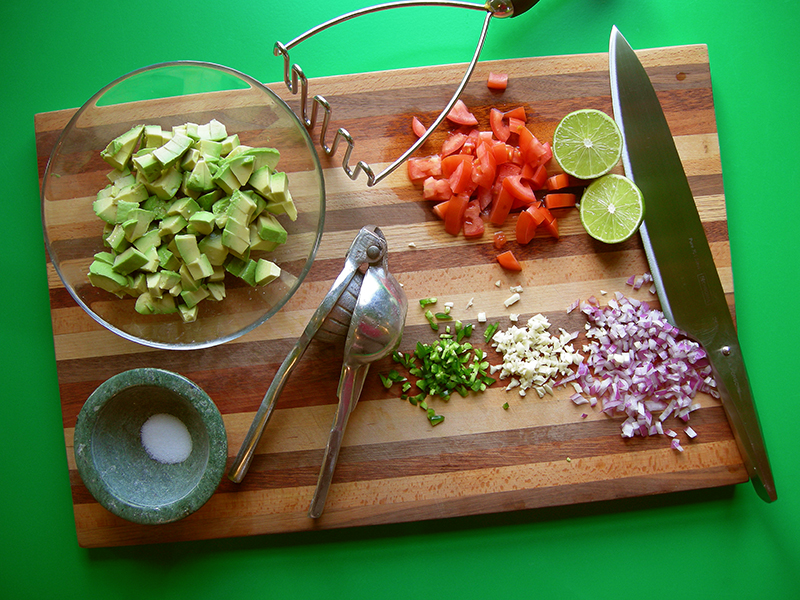 GUACAMOLE IS A RICH TASTING SPREAD OR DIP THAT IS FULL OF HEALTHY FATS! IT MAKES A GREAT VEGAN ALTERNATIVE TO BUTTER ON TOAST, MAYO IN A SANDWICH OR CHEESE IN A BURRITO! MASH IT SMOOTH FOR DIPPING NACHOS OR LEAVE IT CHUNKY AND SERVE IT AS A LOVELY SIDE SALAD!
Print
GUACAMOLE
Guacamole is a rich tasting spread that is full of healthy fats! Try it in place of butter, mayo or cheese!
Ingredients
2 avocados
1 tomato
1/2 a small red onion
2 cloves of garlic
1/3 of an jalapeño pepper
1 lime
salt
Instructions
Cube 2 avocados and a tomato.
Finely dice onion, garlic and jalapeño.
Combine in a bowl with lime juice and a good dash of salt.
OPTION: mash with a potato masher to desired consistency.