Grill pans are amazing- like a smoke-free BBQ on your stove! Start a pot of brown rice+follow one of East Van Kitchen's grill pan recipes for a fresh, healthy, tasty summer dinner! Also try grilling tomatoes, green beans, eggplant (salt+dry the cut faces first!), plantains in the peel, par-boiled potatoes, squash, tofu, tuna, steak… so many fresh foods taste great grilled!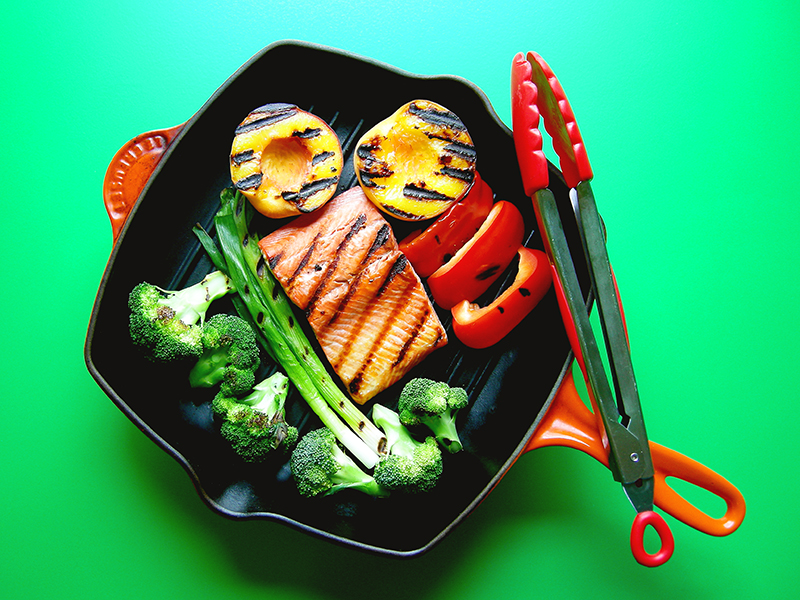 Salmon with broccoli, green onions, red pepper + peach. Arrange these guys in your grill pan with everybody's skin side down + the salmon in the centre. Cover + cook on medium heat almost to desired doneness; then flip, cover, + cook briefly on the other side.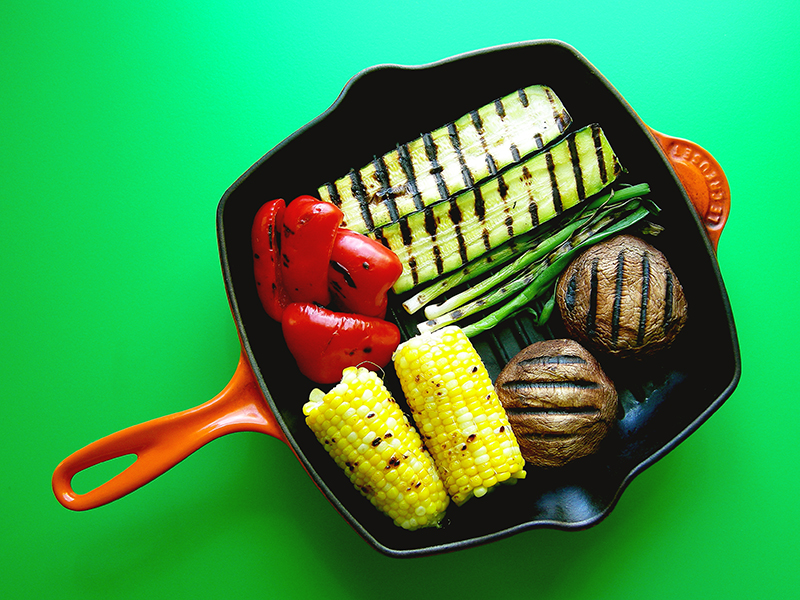 Portobello mushroom caps, zucchini, green onions, red pepper + corn on the cob. EVK's VEGAN grill pan recipe! Boil your corn for about 3 minutes- until it turns bright yellow! Remove + arrange in the pan with everybody else skin side down. Cover + cook on medium heat to about halfway, then flip, cover, + cook to desired doneness.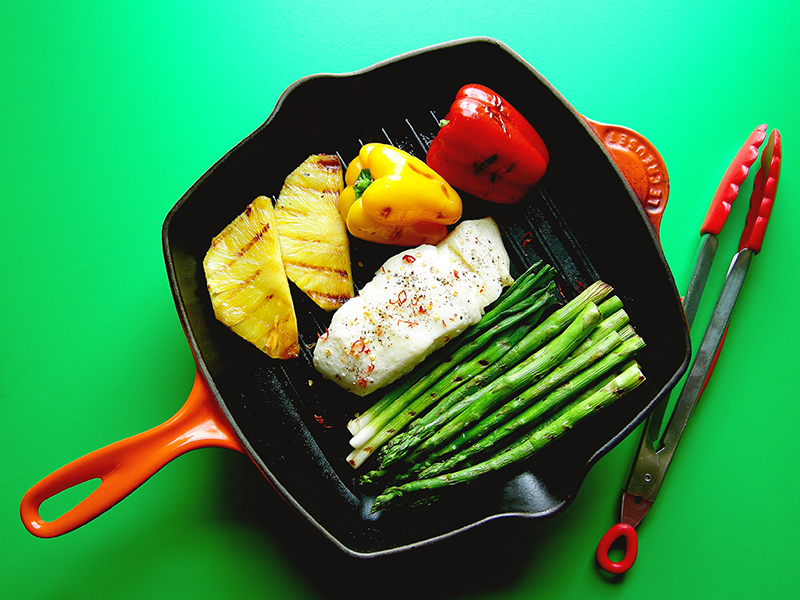 Halibut with asparagus, green onions, peppers + pineapple. Cook your halibut on the skin side only- the other side will fuse to the pan! Arrange your pan with the fish in the centre, cover, + cook on medium heat. Flip the fruits + veg at about the halfway point, cover, + cook until the fish flakes easily- this can happen pretty fast so check often until you're in the grilled halibut swing of things!  
GRILL PAN MAINTENANCE TIP! Always be careful to avoid heat-shocking your cookware: pouring cold water into a hot pan or submerging a hot pan in cold water rapidly tightens the metal from its expanded, heated state. This rapid change can damage your grill pan's beautiful interior + exterior finishes!