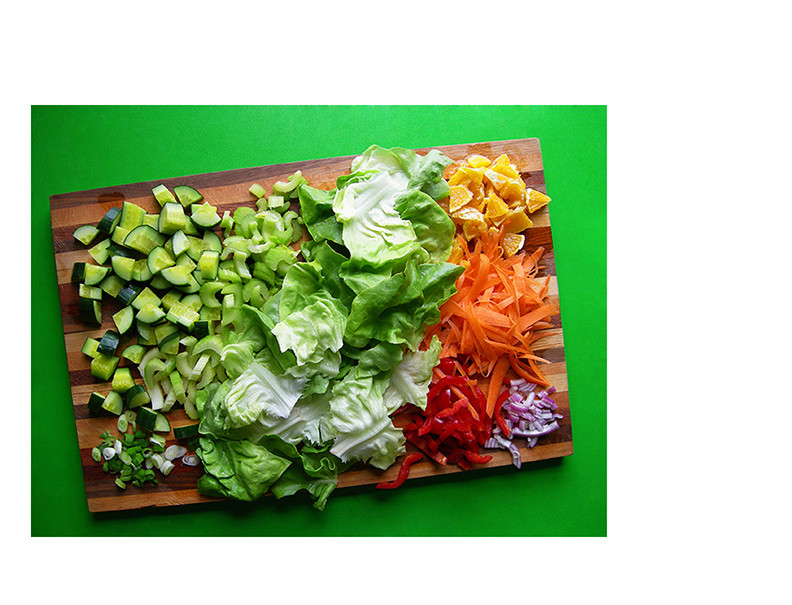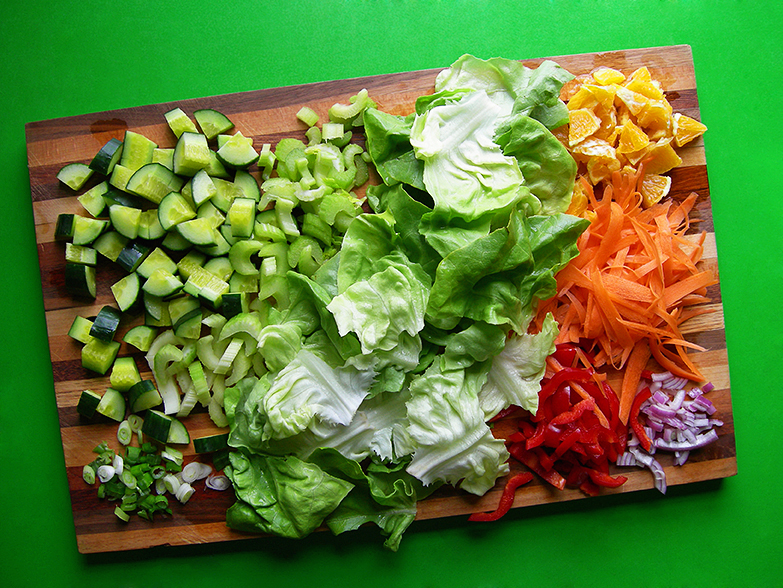 Print
OLIVE OIL AND RED WINE VIN DRESSING
Ingredients
olive oil
red wine vinegar
garlic
ginger
Bragg's (or soy sauce)
maple syrup (or honey)
Instructions
Pour a few good splashes of olive oil into a jar, blender or mini food processor.
Add a good splash of red wine vinegar- you want to have a ratio of about 3 parts oil to 1 part acid.
Add a clove of garlic + small piece of ginger, both finely diced.
Add a splash of Bragg's and a little splash of maple syrup to take the acid edge off.
Seal your jar and shake, or whiz with a blender, submersion blender or mini food processor.
Taste your dressing and balance it by adding more of whatever you think it needs.
At the very last minute before serving your salad add the dressing a little at a time, tossing as you go. You don't need to use everything you've prepared, it'll keep for a bit in a sealed jar in the fridge. 'Less dressing, more tossing' is the mantra for salad success!
Print
GRACE'S GREEN SALAD
EVK'S favourite salad recipe for a lovely, simple and fresh salad my Grandma always made!
SERVES 2-4
Ingredients
bunch of leaf lettuce
1 orange
1/2 a cucumber
1/2 a red pepper
2 celery stalks
2 green onions
1/2 a small red onion
1 carrot
OPTIONAL: avocado
OPTIONAL: sunflower seeds
Instructions
Tear a bunch of lettuce leaves.
Slice an orange, cucumber, red pepper, celery, green onions, and OPTIONAL avocado.
Thinly slice red onion.
Peel a carrot into strips.
OPTIONAL: toast sunflower seeds in the oven at 325˚ for about 3 minutes.
Throw fruit and veg in a salad bowl, and toss in OLIVE OIL AND RED WINE VIN DRESSING.
OPTIONAL: add sunflower seeds and/or avocado.