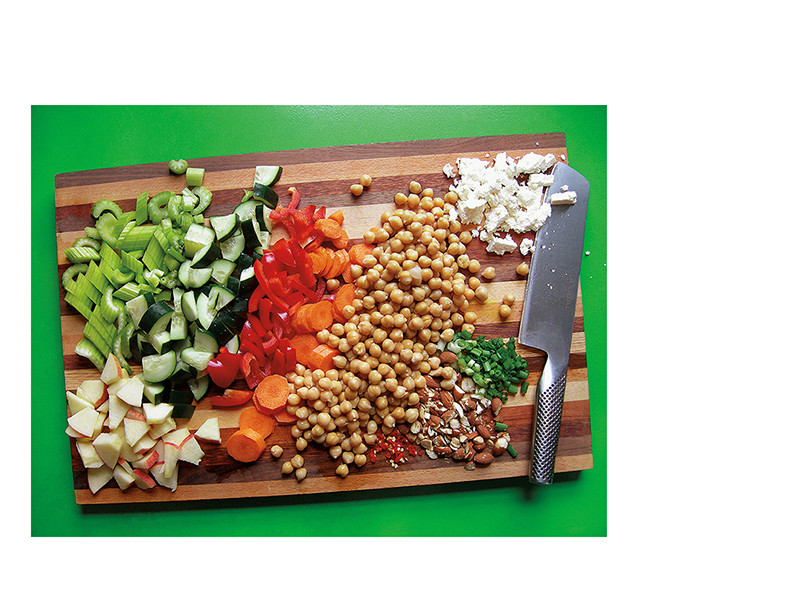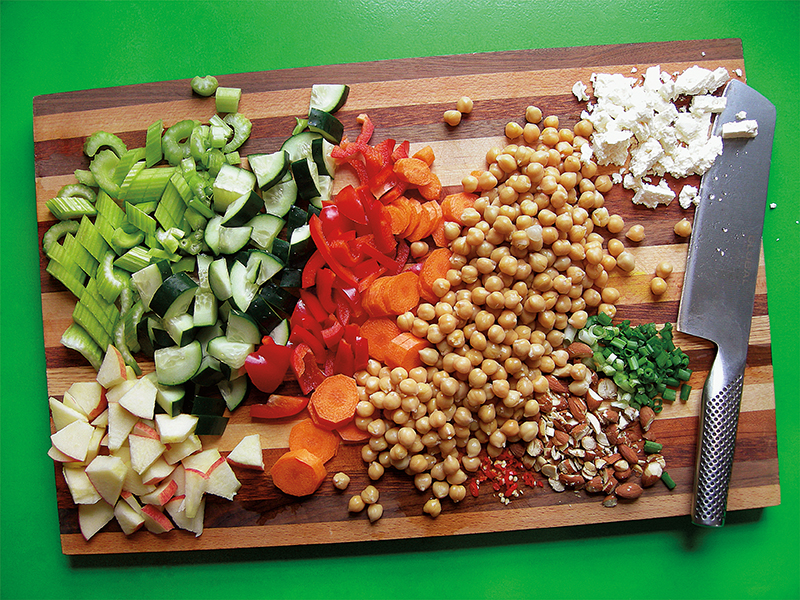 Print
OLIVE OIL + ACV DRESSING
Ingredients
1 clove of garlic
1cm of ginger
olive oil
apple cider vinegar
rice vinegar
whole-grain mustard (or dijon)
salt
maple syrup (or honey)
Instructions
Finely dice garlic and ginger.
Pour a few good splashes of olive oil into a jar, blender or mini food processor.
Add splashes of apple cider and rice vinegar. You want to have a ratio of about 3 parts oil to 1 part acid.
Add a little mustard and a dash of salt.
Add garlic and ginger.
Add a little splash of maple syrup to take the acid edge off.
Seal your jar and shake, or whiz with a blender, submersion blender or mini food processor.
Taste your dressing and balance it by adding more of whatever you think it needs.
At the very last minute before serving your salad add the dressing a little at a time, tossing as you go. You don't need to use everything you've prepared, it'll keep for a bit in a sealed jar in the fridge. 'Less dressing, more tossing' is the mantra for salad success!
Print
CHICKPEA SALAD
This Chickpea Salad makes a great summer lunch or light dinner!
SERVES 2
Ingredients
1 apple
2 stalks of celery
1/2 a cucumber
1 red pepper
1 carrot
1-2 green onions
handful of almonds
1 Thai chili
1/3 of a block of feta
1 can of chickpeas
OPTION: 2-3 kale leaves
OPTION: handful of basil leaves
OPTION: 3-4 sprigs of cilantro
Instructions
Slice apple, celery, cucumber, red pepper, carrot and green onions.
Coarsely chop almonds and toast in the oven at 325˚ for about 8 minutes.
OPTIONAL: chop a handful of kale, basil or cilantro.
Finely dice Thai chili.
Crumble Feta.
Drain and rinse chickpeas.
Combine fruit and veg in a salad bowl and toss in OLIVE OIL AND APPLE CIDER VINEGAR DRESSING.
Serve with almonds and feta.