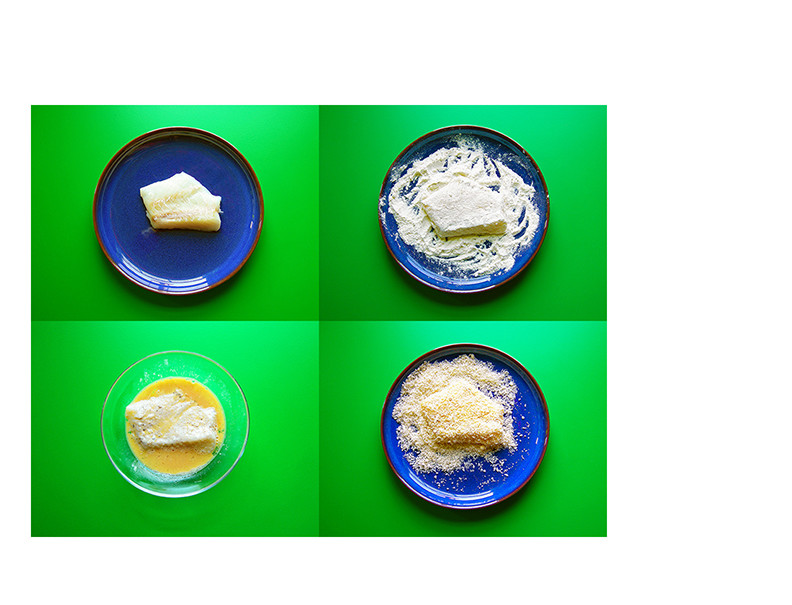 THE KEY TO BREADING IS TO ALTERNATE WET AND DRY LAYERS SO THAT EACH LAYER STICKS TO PREVIOUS ONE! WHEN YOU'RE DONE ADDING THE LAYERS, COOLING THE FINISHED PRODUCT IN THE FRIDGE FOR HALF AN HOUR OR SO MAKES IT COME OUT CRISPIER WHEN YOU FRY LATER ON!
WE USE PANKO FOR BREADING BECAUSE IT TENDS TO BE LIGHTER AND CRISPIER THAN BREAD CRUMBS, BUT YOU CAN DEFINITELY USE THIS RECIPE TO USE UP BREAD BUMS YOU'VE SAVED IN THE FREEZER! CUT THEM UP AS FINELY AS YOU CAN OR PULSE THEM TO DESIRED CONSISTENCY IN A FOOD PROCESSOR. ADD FRESH OR DRIED HERBS LIKE SAGE OR ROSEMARY IF IT SUITS YOUR RECIPE!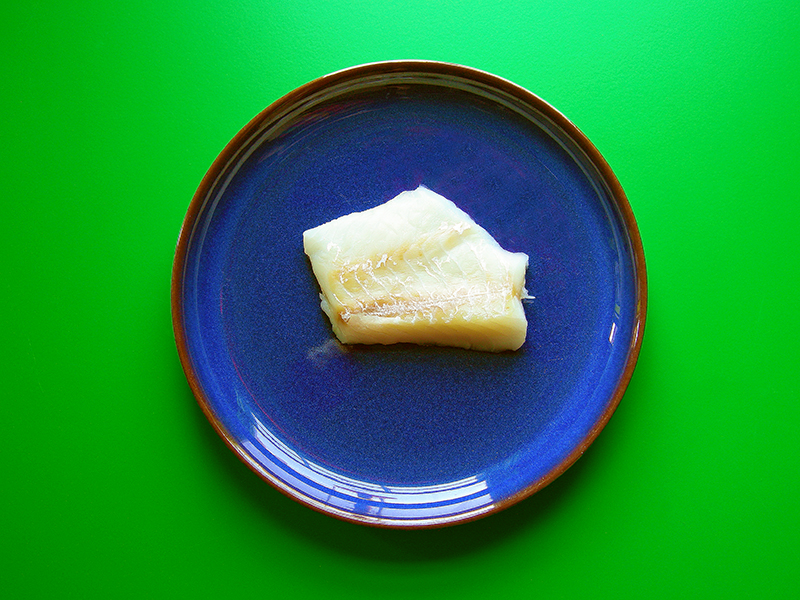 WET
Slice or slices of banana (dessert!), chicken, cod (fish tacos!), eggplant (salt, wait 'til it weeps and wipe dry both sides first!), onions (onion rings!), prawns, salmon, sweet potato (tacos!), tomatoes (breakfast!), trout, tuna, zucchini (for dipping in Tzatziki!), etc. Pat your pieces dry with a paper towel if they are too wet- this will make sure they are evenly coated with flour in the next stage!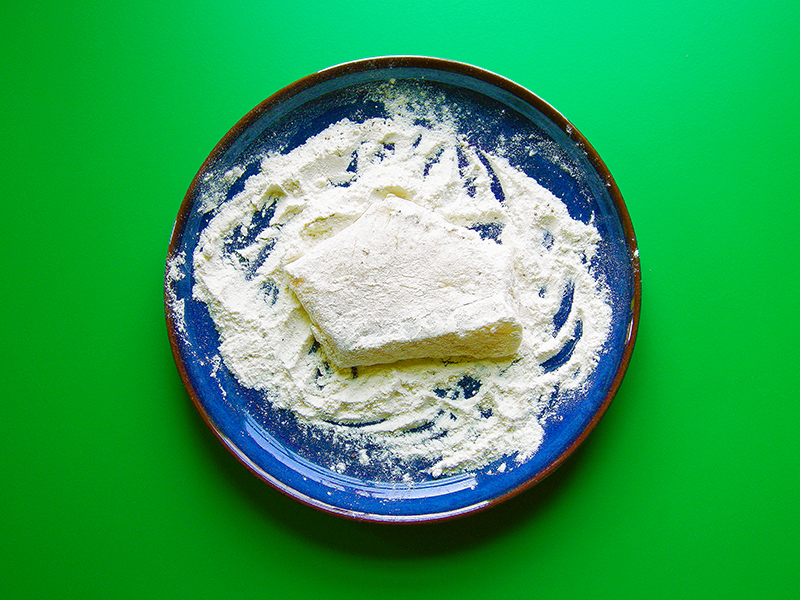 DRY
Sprinkle flour to thinly cover a plate. Sprinkle dashes of salt and pepper over top. Coat your piece on all sides.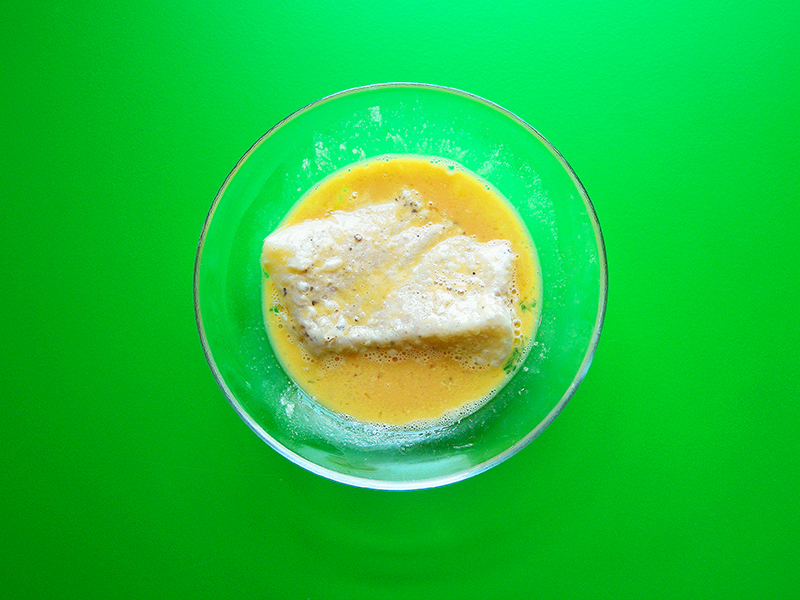 WET
Whisk eggs in a bowl. Dunk your piece in to thoroughly coat.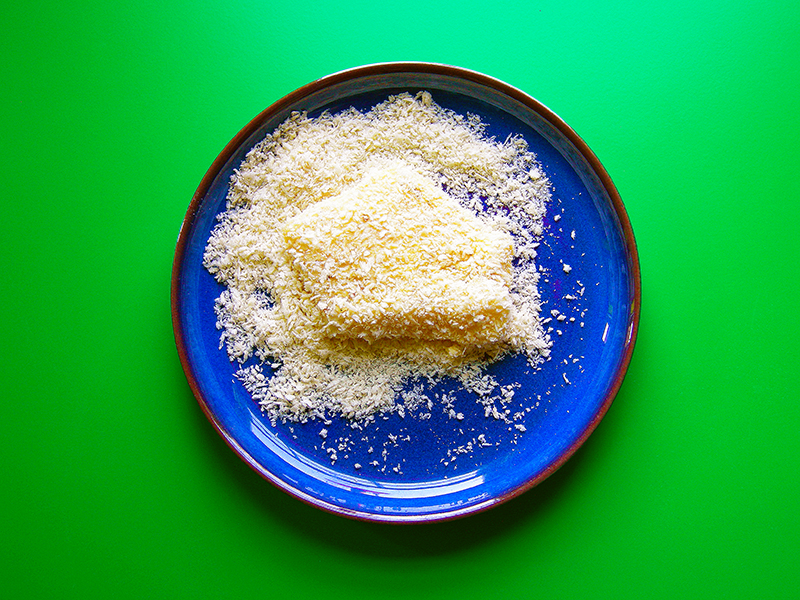 DRY
Sprinkle panko, breadcrumbs or Cornflakes crumbs to thinly cover a plate. Coat your piece on all sides.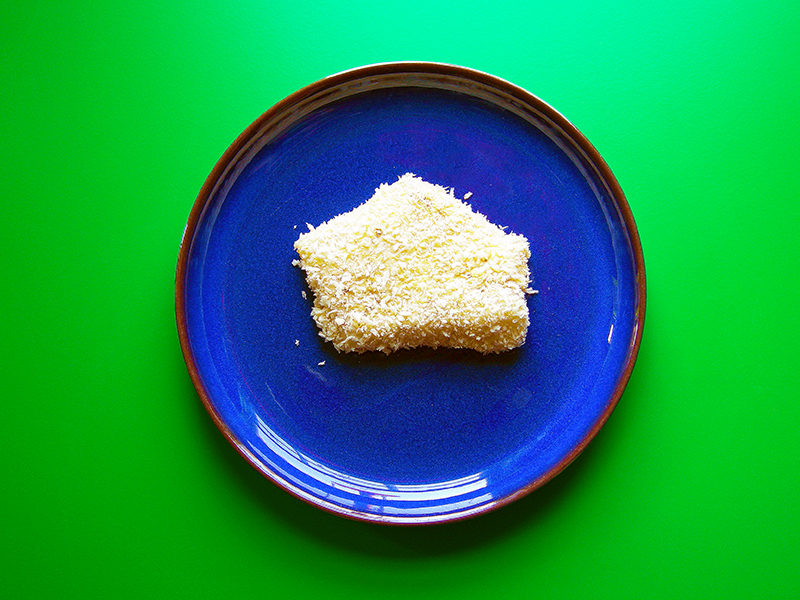 COLD
Put your finished pieces in the fridge for half an hour or so if you have time. They'll cook crispier if they're cool when they go into the pan.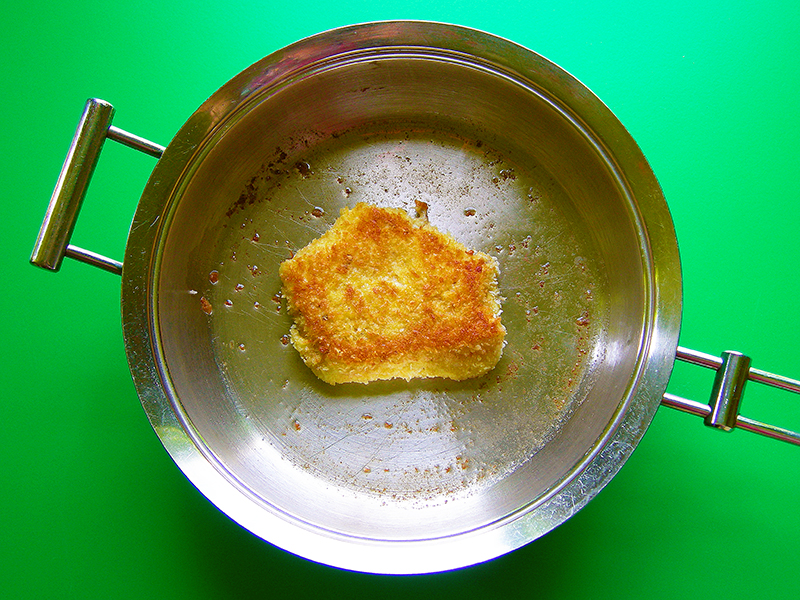 HOT
Heat your pan on medium-high. Add oil, butter, ghee or a combo. Cook your piece until golden brown on both sides. If it's fish, cook it 'til it flakes easily; if it's chicken, cook it until it's thoroughly white inside- no pink!