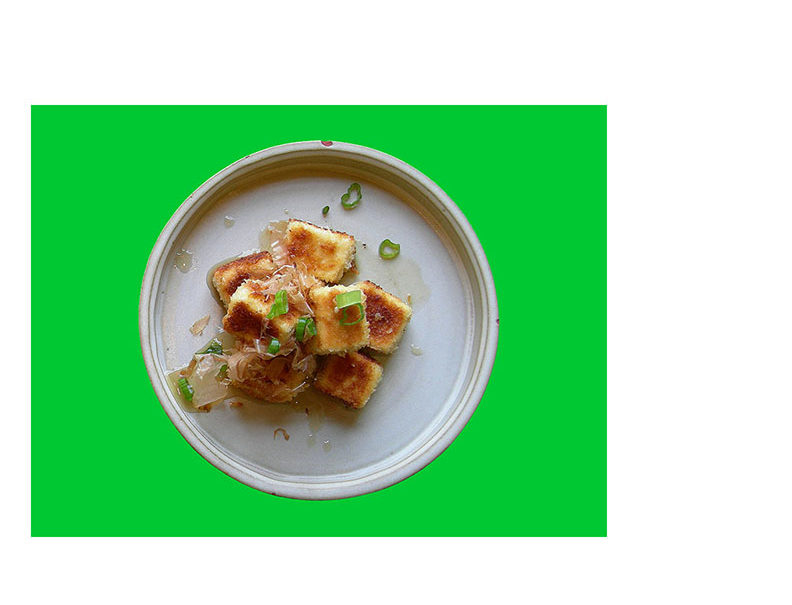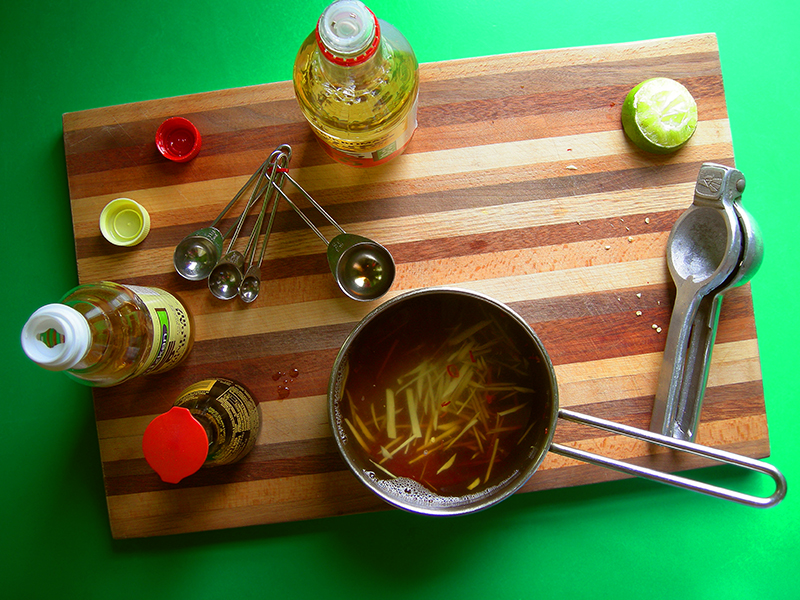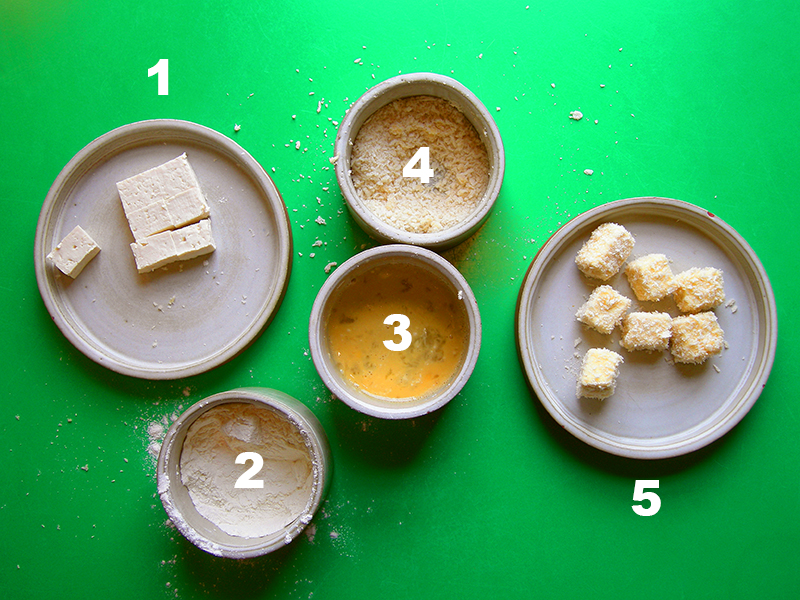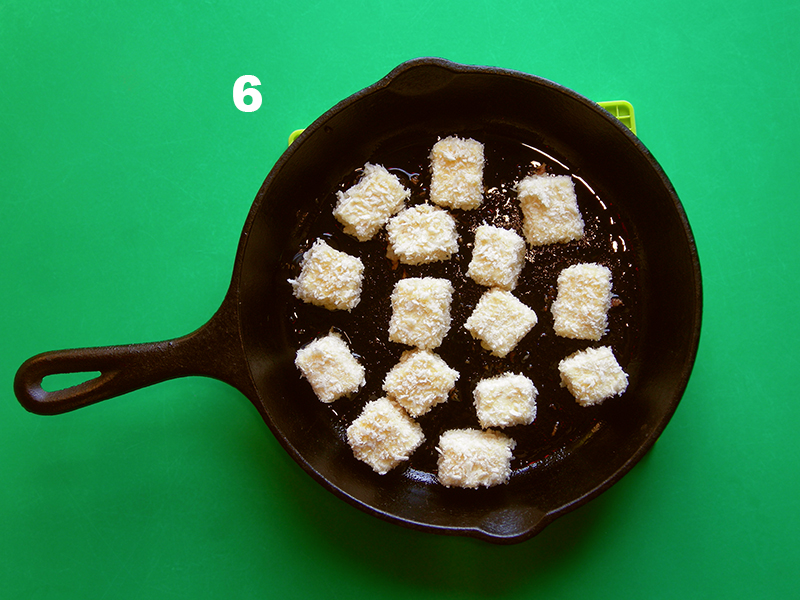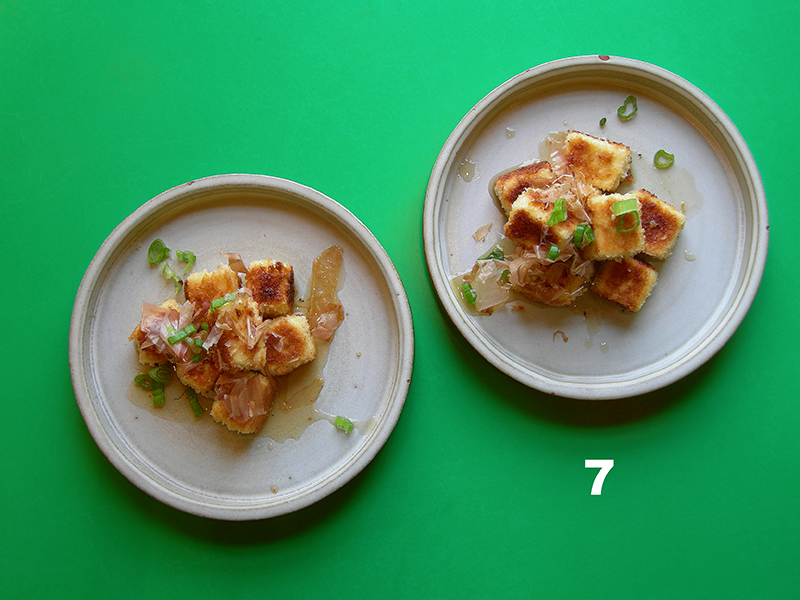 Print
TSUYU (DASHI, SOY SAUCE AND MIRIN)
A zesty and spicy sauce to bring flavour to the fabulous texture Agedashi Tofu!
Ingredients
1 thumb-sized piece of ginger
1/8 of a Thai chili
juice of 1/2 a lime
1 cup of dashi
2 tbsp rice vinegar
3 tbsp soy sauce
2 tbsp mirin
Instructions
Bring everybody to a boil in a small pan.
Reduce heat and simmer until sauce is slightly thicker.
Print
AGEDASHI 'LIGHTLY DEEP-FRIED' TOFU
EVK's version of a Japanese restaurant classic!
Ingredients
1/2 a block of medium-firm tofu
3/4 cup flour
salt
pepper
1 egg
1 cup panko
oil
a few katsuo-bushi flakes
1 green onion
Instructions
WET: Cube tofu.
DRY: Sprinkle flour to thinly cover a plate. Sprinkle dashes of salt and pepper over top. Coat each cube on all sides.
WET: Whisk an egg in a bowl. Dunk each cube to thoroughly coat.
DRY: Sprinkle panko to thinly cover a plate. Coat each cube on all sides.
COLD: Put your finished pieces in the fridge for half an hour or so if you have time. They'll cook crispier if they're cool when they go into the hot pan.
HOT: Heat your pan on medium-high and add a good splash of oil. Cook your cubes until golden brown on all sides.
SERVE: drizzled in TSUYU and garnished with katsuo-bushi flakes and sliced green onions.